Enhance your Social Presence!
We create strategies based on client goals. Ensure quality leads by creating brand awareness & promoting engagement. Discover the magic of marketing.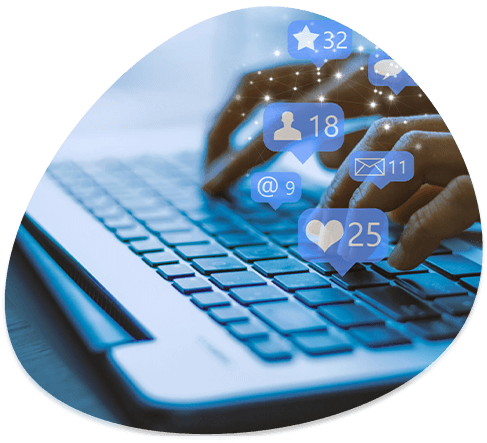 What is Social Media Marketing?
Social media marketing is a self-explanatory marketing genre that easily defines the use of social media in this digital era. In this marketing option, we use various social media platforms to target the customers who are actively present online. Although the terms e-marketing and digital marketing are still dominant in academia, Social Media Marketing is becoming more popular for both practitioners and researchers.
SMM is a powerful way to place your products and service in front of the customers who are already out there engaging in conversation with n number of brands. It helps you to generate leads & sales just by creating a presence in front of your potential customers!
How it can Benefit your business?
In this changing digital era, everyone wants an extra like over their post or maybe a heads up on their recent snap, but does everyone succeed in it? The answer is "No" until you have a good strategy in your hand. We help your brand stand up among the competitors with highly creative and engaging ads which can reach your targeting audience and make a difference!
We have been in this field for almost 4-5 years and we know the secret recipe for it! Our core expertise in this field is what makes us unique.
We strategize the finest plan by considering every pros and cons that go into every business.
Our main serving sectors are e-commerce, real estate, construction, webinars, medical, finance, insurance, and many more.
Building a social following and engaging your audience requires channel expertise, strategic thinking, and the ability to build relationships, hence we provide the following: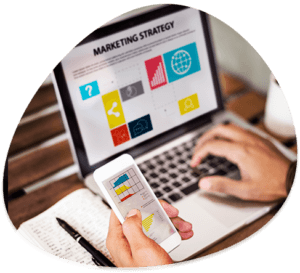 Multi-Channel Marketing Experience
As social platforms continue to evolve, they open brands up to new opportunities – and slam the door on old best practices. If a social media agency doesn't know the latest and greatest on each social channel, they can't innovate to your advantage.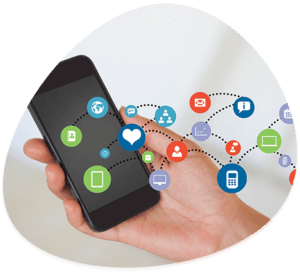 Content Development Capabilities
Content gets people interested in your business. But if the content doesn't resonate with customers, or isn't distributed on the right platform, your audience will go elsewhere for help, information, and entertainment.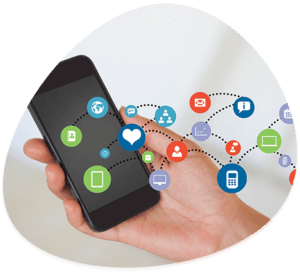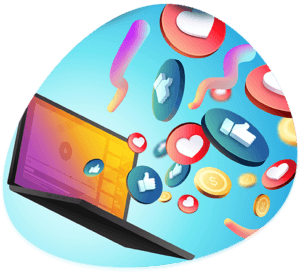 Data-Driven Decision-Making
Data gives insights into your audience and your content. When things are going well, data keeps your business on the right course. But if data points your business in a new direction, only those who can adjust quickly will prevent a brand from going adrift.
Enlarge your business with Channels of our Social Media Services
Key deliverable from our side to keep you in the loop
We believe that keep our clients in the loop and maintain transparency, leading to a better relationship with them. Hence, here we are listing down a few of the deliverables pointers that can help us maintain our relationship for a longer period: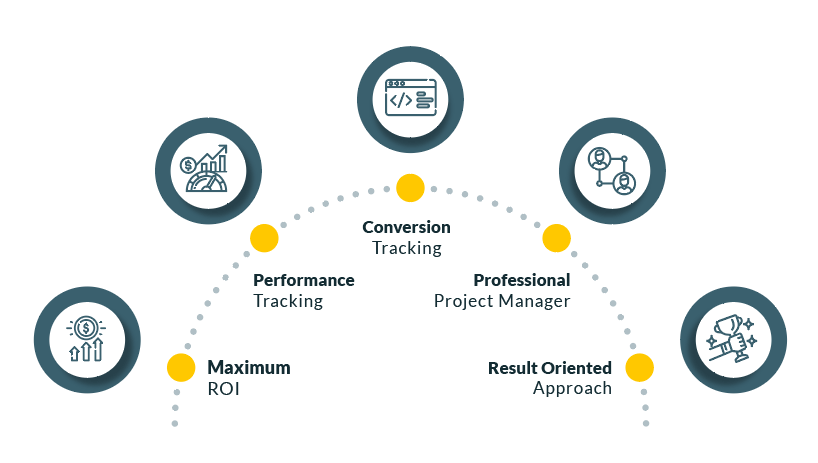 Want to grow your business?
We can help! Contact us today to discover how our digital marketing services can grow your business and take it to the next level.
If am doing SEO already, would I still need SMM?
If you're already doing SEO then SMM will help you enhance your business value better! Not only will you be able to rank your business higher but also create a stronger base for potential clients to connect with you.
Totally depends on what industry you are from! If you're selling products – Instagram & Facebook are the best to get started with. If you are into counseling, management services – LinkedIn is better. We guide the best for your service.
It's important for both but in different ways. While B2C businesses can focus on more light-hearted, fun social media posts, B2B businesses need to use social media to share valuable industry content. As a tool for connecting a business with its customers, however, social media is vital to both.
It all starts with a strong and technically sound website. A company can go out and pay a boatload of money for an incredible website design, but if the website does not generate traffic, what good is it? We make sure that we configure your website to the highest technical SEO standards, which ensures that any additional promotion of your website will be worth the while. A poorly configured website from a technical SEO standpoint will suffer no matter how much effort goes into the SEO process. With that being said, just because you develop a new website does not mean that it will come up in search engine rankings automatically, especially for competitive keywords. The website is important, and without it, you will fail from an SEO standpoint, but the promotion of the website after development is just as, if not more, important.
How soon can I expect results?
It depends on what you are expecting out of SMM! If you are purely looking for a presence, then 1 month should be fine. But if you are ongoing customer contact & brand visibility, then 1 to 2 months is the suggested time frame.
↔ Scroll Now

Plans and Pricing

350$/

Mo

Standard


(Best Selling)
One Time Setup Fee
USD$100
USD$150
USD$200

Number of Social Media Accounts
2
3
4

Number of Social Media Posts per Account per Week
3 for total of 6
4 for total of 12
5 for total of 20

Current Account Audit if Already Setup

Setup and Promote a Client Webinar Event on Facebook or LinkedIn

Setup and Manage Weekly & Monthly Social Media Marketing Calendar

Create Content for Posts – copy, images (Videos provided by the client)

Create Hooks and Offers for Organic posts to all Social Media Accounts

Connect Facebook calendar with Google or Office365 Calendars for Leads Appointment Scheduling

Create Facebook or LinkedIn Lead Request Forms and Integrate with CRMs
Dedicated Project Manager

Bi-weekly SMM Custom Analytics and Reporting

Bi-weekly 30 Minute Project Meeting

Chat, Email or Phone Support
Consultation & Set Up
One Time Setup Fee
USD$100

Number of Social Media Accounts
2

Number of Social Media Posts per Account per Week
3 for total of 6

Initial Consultation

Current Account Audit if Already Setup

Page Set Up

Setup and Promote a Client Webinar Event on Facebook or LinkedIn

Setup and Manage Weekly & Monthly Social Media Marketing Calendar

Create Content for Posts – copy, images (Videos provided by the client)

Organic Campaign QA

Create Hooks and Offers for Organic posts to all Social Media Accounts

Connect Facebook calendar with Google or Office365 Calendars for Leads Appointment Scheduling

Create Facebook or LinkedIn Lead Request Forms and Integrate with CRMs
Reporting
Dedicated Project Manager

Bi-weekly SMM Custom Analytics and Reporting

Bi-weekly 30 Minute Project Meeting

Chat, Email or Phone Support
Consultation & Set Up
One Time Setup Fee
USD$150

Number of Social Media Accounts
3

Number of Social Media Posts per Account per Week
4 for total of 12

Initial Consultation

Current Account Audit if Already Setup

Page Set Up

Setup and Promote a Client Webinar Event on Facebook or LinkedIn

Setup and Manage Weekly & Monthly Social Media Marketing Calendar

Create Content for Posts – copy, images (Videos provided by the client)

Organic Campaign QA

Create Hooks and Offers for Organic posts to all Social Media Accounts

Connect Facebook calendar with Google or Office365 Calendars for Leads Appointment Scheduling

Create Facebook or LinkedIn Lead Request Forms and Integrate with CRMs
Reporting
Dedicated Project Manager

Bi-weekly SMM Custom Analytics and Reporting

Bi-weekly 30 Minute Project Meeting

Chat, Email or Phone Support
Consultation & Set Up
One Time Setup Fee
USD$200

Number of Social Media Accounts
4

Number of Social Media Posts per Account per Week
5 for total of 20

Initial Consultation

Current Account Audit if Already Setup

Page Set Up

Setup and Promote a Client Webinar Event on Facebook or LinkedIn

Setup and Manage Weekly & Monthly Social Media Marketing Calendar

Create Content for Posts – copy, images (Videos provided by the client)

Organic Campaign QA

Create Hooks and Offers for Organic posts to all Social Media Accounts

Connect Facebook calendar with Google or Office365 Calendars for Leads Appointment Scheduling

Create Facebook or LinkedIn Lead Request Forms and Integrate with CRMs
Reporting
Dedicated Project Manager

Bi-weekly SMM Custom Analytics and Reporting

Bi-weekly 30 Minute Project Meeting

Chat, Email or Phone Support