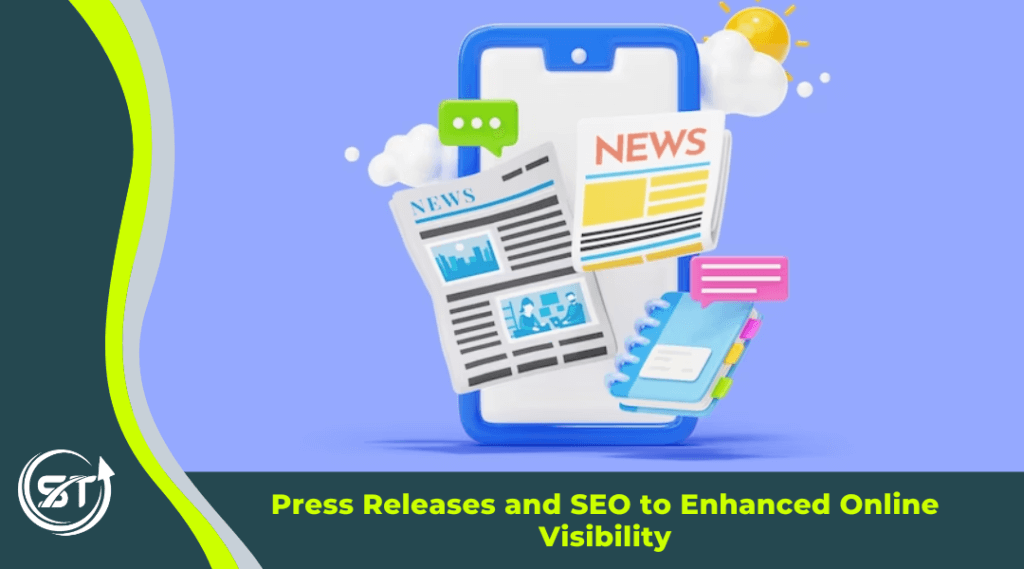 Digital marketing has revolutionized our business approach, allowing us to engage with customers interactively. This digital shift, has not only increased the competition but has also unlocked brand promotion opportunities. Moreover, it has enhanced the speed and efficiency of business operations. From social media to diverse digital platforms, digital marketing plays a pivotal role in brand promotion and the ability to reach vast audiences. Among its many benefits, digital marketing has also paved the way for the use of press releases.
What is a Press Release
A press release is like a formal announcement or news story that companies or organizations send to newspapers, magazines, websites, and other media channels. It's an excellent way to tell the public and the media about something important or interesting happening with that company or organization. It could be about a launch of a new product or services, an event, a big achievement, or inform customers about a recent promotion or anything the company want people to know about. The goal of a press release is to get media – journalists, bloggers and publicists – to write about you. That generates free publicity for your business, and that in turn helps increase sales and customer loyalty.
Key elements of a press release typically include:
Headline: Your headline should be a concise and attention-grabbing title that summarizes the main point of the release.
Dateline: It is a press release that includes the date, location and source of the information.
Lead Paragraph (Lede): The first paragraph of a press release is called the lede, and it serves as a summary. It provides a concise summary of the most important details, answering the who, what, when, where, why, and how questions.
Body: Press release content is designed to explain the news or event in detail, including quotes and statistics. It also includes additional context and background information.
Quotes: It is a unique way to add commentary from key individuals or sources to the news, often including quotes from company executives, experts, or stakeholders.
Boilerplate: Boilerplate is the section at the end of a press release that provides background information about the organization and its mission. It usually includes your organization's history, key goals, and future plans.
Contact Information: It is the Detail information of a media contact person. This is usually a member of your team, or a public relations specialist. They are available to journalists and media professionals seeking more information or interviews.
Press releases can be important from an SEO perspective for several reasons:
Increased Online Visibility
Press releases can help you increase online visibility and drive traffic to your website. It is a great way to promote your company or organization's news to the media and the public. When you send out a press release, it can appear in online search results, create links to your website, get shared on social media, and picked up by news websites. This means that your news gets seen by a larger online audience, which can boost your online presence.
Quality Backlinks
Press releases are a great way to generate quality backlinks. The key here is to make sure you get your press release published in high authority sites. The more authoritative the site hosting the press release, the better it is at attracting search engine traffic and helping improve your site's rankings in SERPs.
Keyword Optimization
The right words chosen for an online press release can help ensure that people who are looking for information on this topic will find the press release. Choice of words and phrases is one of the most important factors when writing a press release. Search engines use them to help determine relevance. That's why knowing what words to include – and which ones to avoid – is vital if you want your article to rank well in search results pages.
Brand Exposure
A well-written press release can improve a company's credibility and establish trust with consumers. By distributing these releases through well-established media outlets, companies can benefit from increased brand exposure that can boost the ranking of their site in organic search results.
Local SEO
Local press releases are an easy and effective way to get your business noticed by the local community and the people who live in it. When your business has a physical location, press releases are a great way to get listed on Google as an important local piece of information. You can write about things like events you sponsor, the community work you do, or anything else that's unique to your area. Having great SEO helps people find your business when they're looking for something related to your specific town or city.
Social Signals
Social signals are a type of content engagement, such as likes, shares and comments. By engaging audience members, content is more likely to be seen and spread across social media platforms. This can indirectly influence SEO by indicating that your content is relevant enough to be shared.
Online News Aggregators
Press releases are often picked up by online news aggregators and industry-specific news websites. These aggregators can provide additional exposure and backlinks to the company's news, which is part of what Google looks at when determining where to rank your website in search results.
Conclusion
Press releases play a powerful role in conveying information, managing perceptions, and maintaining transparency for organizations in various sectors. When used effectively, they can contribute to an organization's success and reputation.