Are you getting noticed? Knowing your audience helps you find and create content that matters to them. Google Search Console provides the most complete and reliable data on Google's index for SEO professionals. Its search queries dashboard, in particular, gives you a clear picture of what users are searching for across your site and your competitors.
SEO is a tool used to find the best keywords for your website and optimize your website with those keywords. Search Console helps in this by providing access to all the data and insights needed to improve the website's position on Google search results.
Access to Search Console gives you all the data about how Google indexed your website and its performance in organic search results. Which also includes website crawl, indexation and ranking status; semantically related pages; links to pages; and more. In other words, having a Search Console account means you'll have better visibility into what Google sees when crawling your site.
What is Google Search Console?
Google Search Console, previously known as Google Webmaster Tools, is a free service offered by Google that lets you see your site's performance on Google Search. It also diagnoses technical problems and identifies which pages have been crawled and indexed. You can also use Search Console to monitor your site's overall health, track changes over time, and compare your pages with those of similar sites.
Why did you need to give or request access to your Google Search Console?
You need access to your Google Search Console, which monitors and verifies website activity, traffic, and search engine optimization to get the most out of search console features. Your Google Search Console is a full suite of tools for managing your Google search appearance, performance and settings. When you add your site, it analyzes your site's health based on its content, design and technical errors. Google automatically scans websites for any security issues and other Google guidelines.
Permission Levels in Search Console
While talking about the search console and its access, there is a certain level of permission to be known. For each Search Console property, you can assign one of the following permissions to each user:
Owner
Owners have complete control over the property in Search Console. They can add and remove other users, configure settings, view all data in Search Analytics and use all tools. A property must have at least one verified owner to access any features that require authentication information. There are two types of owners:
Verified owner
A verified owner is a user who has verified his or her property ownership using a token to prove ownership (such as an HTML file uploaded to the site). You can add or remove a verified owner at any time.
Delegated owner
Delegated owners are individuals who a verified owner has granted ownership status without using a verification token (such as an HTML file or tag). To add or remove a delegated owner, an owner of any type adds or removes the new owner using the Search Console user management screen.
Full user
The Full user has view rights to all data and can take some actions, such as creating and deleting property sets, managing quality standards, configuring crawling priorities, clearing site errors, and adding additional websites.
Restricted user
Has simple view rights on most data. They can view contacts' names and email addresses, but not their phone numbers or groups.
Associate
A Search Console associate is a person or account that can take specific actions on your behalf or access certain data in your Google Search Console account. Unlike site owners and users, associates can't open or view the account directly but are authorized to perform other tasks. The actions and permissions vary depending on the type of association (for example, Chrome Web Store).
How to Add a User to Google Search Console
Whether you want to share your Search Console data with a co-worker or member of your team or troubleshoot an issue together, adding a user to Google Search Console is essential and easy. This guide will walk you through the process.
Step 1: Navigate to the search console and log in.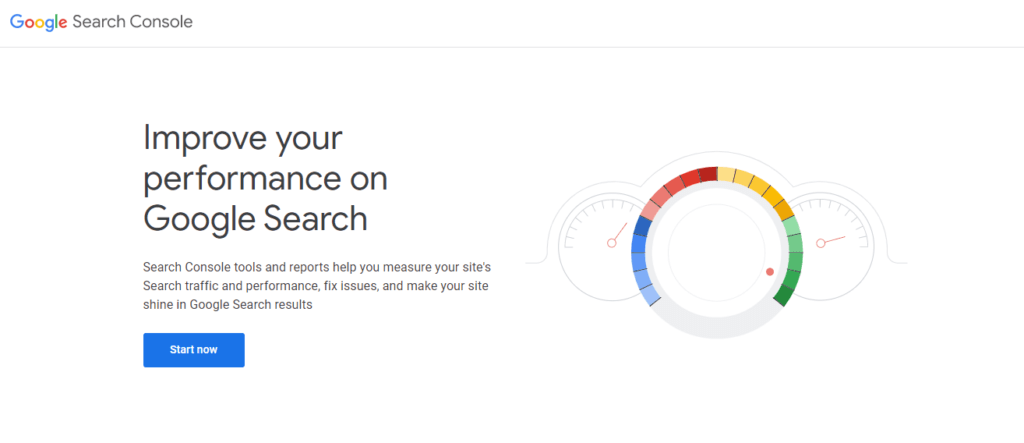 Step 2: Select the correct property from the "search property" drop-down.
Step 3: Next, select the settings of your web property.
Step 4: Under settings, select users and permissions. You should now see the Property settings, which include Ownership verification, Users and permissions and change of address. We will add a user to Google Search Console by editing the Users and permissions.
Step 5: In the Users and permissions setting, click the blue Add User button in the top right corner of the User and permissions page.
Step 6: Finally, on the Add user screen, add the user's email address you'd like to grant access, select Full or Restricted permission, and click add.
Wrapping Up
Now that you have successfully granted Full user permission to your website, you are now ready to start tracking your website in Google Search Console. If you were to visit your site now, you'd see that we link from a search results page and get detailed data about how it performs.
Also read: How To Give Google Analytics Access