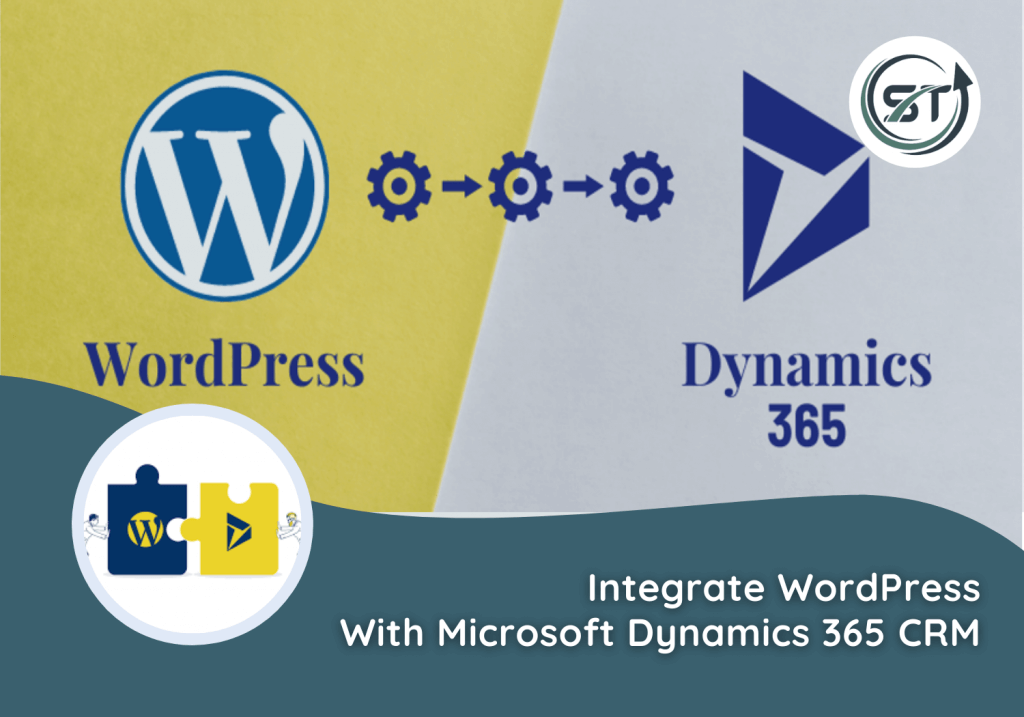 Digitalization of marketing techniques has initiated new and enhanced methods of approaching customers as the future of business. The collaboration of new and innovative approaches in digital marketing services has stimulated transformation to manage customer needs and expectations. One of the approach used in digital marketing these day is WordPress, which is a way to create a website. WordPress is popular among small and medium businesses, and with the help of professional web development services, this can be effectively utilized.
WordPress is a free program, but need necessary plugins to work or run. Microsoft dynamics 365, Form 7, and Gravity Forms are some of the plugins that provide support to WordPress, and CRM perks plugin integrate all the three afore-stated plugins to make the combination compatible to the WordPress. Microsoft dynamics 365 comprises of services like CRM (Customer Relationship Management), ERP (Enterprise Resource Planning), business intelligence, etc.
CRM is a powerful tool which enhances organizations profitability with various features such as:
CRM is specially designed to boost the sales from the new as well as existing customers
CRM helps in enhancing the customer relationship by providing high-quality experience
CRM makes it easy to connect with prospect customers
CRM helps generate business by interaction with existing customers and new prospects. CRM has the following benefits:
It improves response time
Pursue new leads
Build effective marketing campaigns
Streamline sales process
Analyze purchasing patterns
Ensure quality customer service
Automate repetitive tasks
Provides an effective and transparent tracking system to the customers for their orders/requests
Another user-friendly plugin used along WordPress is Form 7, which is free and uses a captcha for spam protection. Form 7 can be installed on multiple websites as per the need, and can be used for generating lead for new sales. Some key features of Form 7 includes:
It can be created, managed in multiple websites, and customized as per requirement
It can be inserted in any webpage or post
It is easy to implement and integrate
Gravity Forms are premium WordPress form plugin which are advanced and helps in complex form building solutions. This particular Form is used to create a web directory, survey, quiz, and content. Due to its premium features, it comes with email support, FAQs, and forums. Gravity Forms plugin has the following features:
The Form can be customized as per the requirement by adding new fields
Conditional formatting allows to reveal or hide specific field as per the user answers
It allows inserting payment field with an option like PayPal for easy and secure payment collection
Feature of exporting data to excel sheet.
Uploading files in the form of images or user documents
As mentioned earlier, CRM perks plugin in WordPress plays an important role of integrating Dynamic 365, Gravity Form, and Form 7, and collects the integrated data and submits it to services like Google Sheet, MailChimp, Constant Contact, and Dynamics CRM. It allows user to create an account, order, leads, etc. and coordinates with Dynamics CRM entries such as update, delete, or restore an entry in Gravity or Form 7. Furthermore, it allows reporting on errors related to any lead in Dynamic 365.
As per CRM Perks website CRM have following features:
Connect Account: By entering Dynamic CRM url and click "Login to Dynamics"

Fields Mapping: It easily map the Forms fields to any Dynamics CRM object field. This plugin support lead, accounts, order, case and contact which are objects in Dynamics CRM.

Add a lead to campaign: With this any campaigns in Dynamic CRM/ Dynamic 365 can be lead.
Multiple Feeds: Feed determines how data should be send to Dynamic CRM and multiple feeds can be created by setting up conditions for sending entries to Dynamic CRM.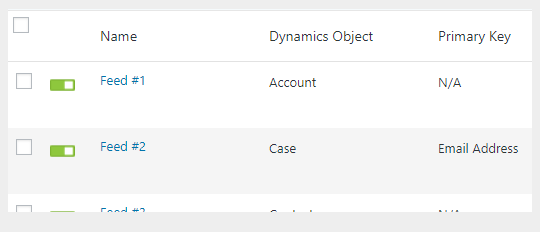 Error Reporting: If error is detected while sending data to Dynamic CRM then email with the error detail will be send to the specific email.

CRM Logs: User can view a detailed log of each entry sent or not send to Dynamic CRM and can easily resend the same to Dynamic CRM.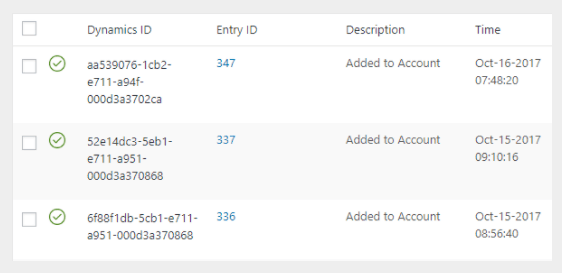 Export Logs as CSV: Easily export Dynamic CRM logs as a CSV files for forecasting, bookkeeping and accounting purposes.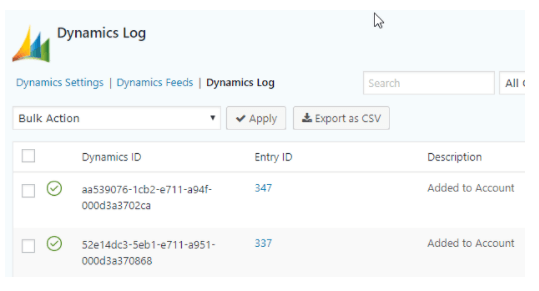 Full Synchronization: All Forms entries are fully synchronized with Dynamic CRM. If user update/delete/restore an entry, then same will be done in Dynamic CRM.

Filter Entries: All entries are sent to Dynamic CRM by default, but by applying filters and setting up rules, entries sent to CRM can be limited.

Assign Account: User can create and assign a account to lead in Dynamic CRM.

Assign Contact: User can create and assign a contact to any lead in Dynamic CRM.
Below are the detailed instructions on how to get all the leads data form website to Microsoft Dynamics 365. The following steps are:
Steps 1
Add Contact form 7 Plugin to the website (Also asper need may add Gravity forms). Once the form been added create a form that matches all the requirements. Like the one shown below.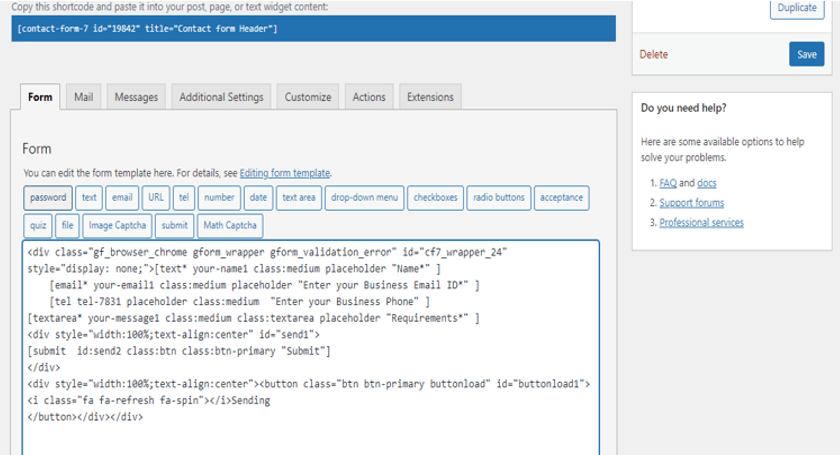 Sub steps:
Go to plugins section > Click on add new > Search for contact form 7 > Install it then activate it.
Once plugin is installed will be able to see that a new tab name "Contact" is been created in the sidebar to the left click that and click on add new form. Create a form as per needed fields.
Once it is done click on publish to save it. Once published, just go to all forms and will see something like this would appear on the website. Select and copy the highlighted part then paste it in the page where the user would like this form to appear.

Once user have setup the contact form 7 it is now time to collect its entries both locally and over Dynamics 365.
Step 2
Install Contact Form 7 Dynamics CRM plugin by CRM Perks and in case if the user has Gravity Forms install then Gravity Forms Dynamics CRM Plugin.
Sub steps:
Go to plugins section > Click on add new > Search for Contact Form 7 Dynamics CRM > Install it then activate it.
Once installed the plugin user may find a section called CRM entries in the sidebar in most cases it's the last one.
Step 3
Setup a connection between Dynamics 365 and WordPress contact form 7 CRM
Sub steps:
Once the Dynamic 365 plugin is installed and activated just click on the CRM entries > Dynamics 365.
Firstly, setup account. Click on Dynamics account tab on the top check and add new account.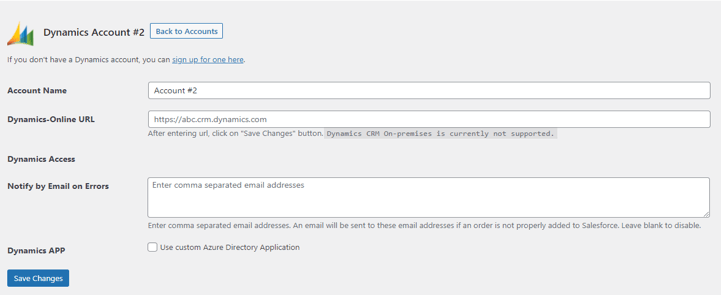 Add a Feed Name
Choose Dynamics 365 account (Previously connected with Microsoft Dynamics 365)
Choose source form, from which user would like to pass entries
Select Microsoft Dynamics 365 object where user want those entries to be stored
Then map the form feeds accordingly and make all the data configured as per dynamics 365 feed's object
Choose email as user primary key
Finally Save feed when done.

The Rest will be done automatically make sure the feed is turned on and ready to sync all the data.
Same process applies to Gravity Form as well
Final Word:
As per the professional web development services experts, WordPress is used by multiple users, and with plugins like Dynamic 365, Gravity Form, and Form 7, it becomes highly effective and beneficial. CRM perks comes as an additional plugin that reaps out the benefit of integrated plugins to support WordPress and make the webpage more visible and reachable.
Also read: Best WordPress Plugins 2021