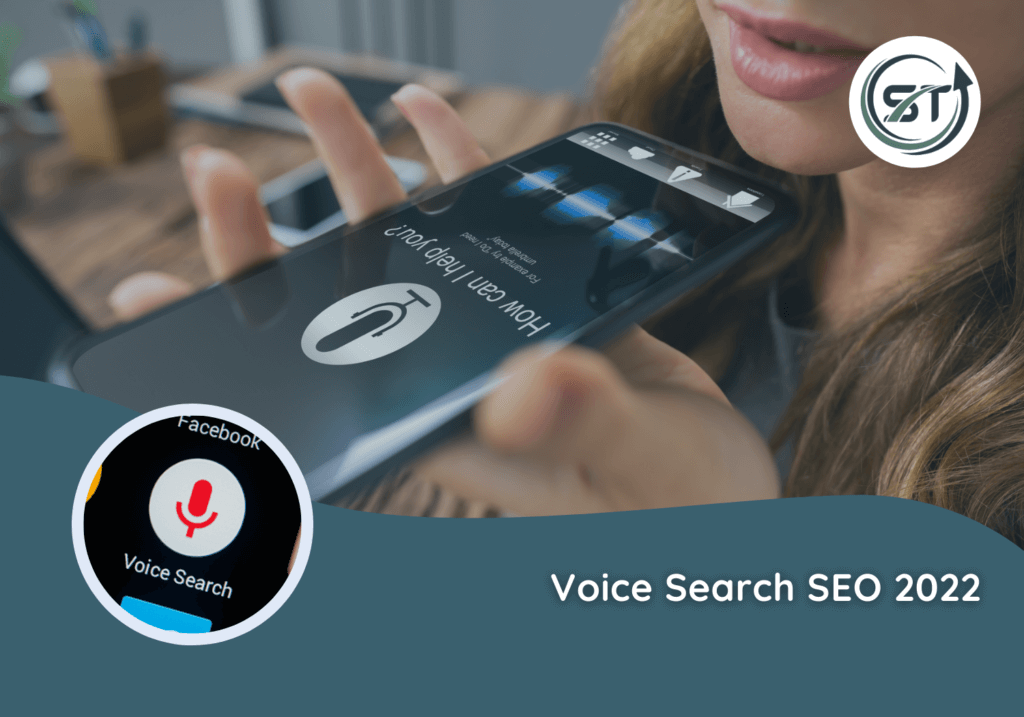 With millions of users worldwide, digital marketing has grown and changed exponentially in recent years. Whether the business is big or small, it's essential to be aware of the latest trends and developments. Now digital marketing is not only about search engine optimization (SEO) and pay-per-click (PPC). It also includes many more terms, one of which is voice search, an increasingly popular way for consumers to find information online.
As the world of digital marketing continues to expand at a rapid pace, we need to keep up with any changes that impact our efforts. The widespread adoption of voice search technology is a game-changer for many digital marketing consulting services. As consumers grow more accustomed to using their voices to interact with the devices they carry everywhere, how companies optimize their websites and marketing campaigns for search is changing as well.
What Is Voice Search
Voice search is a technology that allows you to use your voice to make an internet search. SEO services expert says the concept is nothing new, and it has been around for many years. It can perform general searches, open applications, and perform functions that surface information. Voice recognition is the key component to implementing voice search queries on the internet, and many companies offer voice-recognition platforms for voice searching.
Voice search uses voice recognition to search for information on the internet. Popular smart speaker assistants that use voice search include Amazon Alexa, Google Assistant, and Siri. Voice search technology utilizes speech recognition software and natural language understanding. Voice search is a technology that allows you to speak your search requests into your mobile, allowing you to access all the information you need quickly and easily, without typing anything.
Some Interesting facts about voice searches
It is projected that 50% of all searches will be voice searches in 2022.
70% of people use voice search when looking for something online.
44% of people have purchased something through a voice search.
Voice searches are usually longer than regular text searches, and the average length is 29 words.
1 in 5 Americans have a smart speaker in their home
1 in 3 Americans have used voice search to find local business information
Key SEO strategy with voice search
Recognizing website visitors and device behavior
By being aware of how people interact with your website, you can make the most out of your SEO efforts by answering questions related to your products or service. Like voice, search algorithms rely on data, location, and various other data points to understand the context of a search. These searches of your customer are dependent upon: where do they live? What are their interests? What kind of device are they using, and how does this affect their experience?
Concentrate on conversational keywords
Google's voice search is becoming increasingly popular, and consumers are looking for information in ways that feel more conversational and concise. To generate the customer's interest, you'll need to update the content on your website. When considering natural phrases used in voice searches, short tail keywords are becoming less relevant. Instead, the website must pay attention to conversational long-tail keywords in its headers and FAQ section.
Produce-based content
Most of the time, the website owner knows how to answer simple questions or respond to frequently asked questions quickly and clearly. It is essential to rely upon detailed responses to FAQs with simple answers in a straightforward manner while at the same time creating rich, engaging content that addresses your users' most pressing concerns and alleviates their problems let, which makes customers visit the website page frequently.
Improve Domain Authority
If your website ranks high for voice searches, it's probably ranking high for other types of searches too. It's essential to understand the organic consequences. If you already rank well in text search, widening your content and optimizing for voice could increase your traffic. Being able to interact with your audience in a new way can help with click-through rates, which will also boost your domain authority.
Higher ranking
As the popularity of voice search increases, so will the importance of optimizing your content for these types of queries. All other things being equal, you could gain a massive advantage by creating content that is more likely to appear in front of people who prefer to use voice searches rather than typed ones. It's common knowledge that ranking in the top 3 will get you some serious traffic from Google. Moreover, 75% of voice search results come from these top 3 positions. If a searcher hears about your page on Google Assistant, chances are they'll click through to read it if the topic interests them.
Higher revenue
Voice search can directly drive your revenue. As the world has gone mobile, voice search is becoming more important. With a growing number of customers buying products and services online, the competition is also growing. To keep up with your rivals, you need to take advantage of all the opportunities, including optimizing your website for voice search. When you create things that people want, your traffic and your website earnings (or eCommerce profits) will go up.
Wrapping up
As per SEO services provider, helping customers find your business is one of the best ways to keep them coming back. As voice search is becoming the number one way for people to interact with the internet and Google Home devices are growing in popularity is, creating a lot of interest among the users. It is interesting to know how voice search works, why it is growing in popularity, how to optimize for voice search, and most importantly when businesses who want to get ahead of their competition should begin optimizing their websites for voice search.
Also read: In SEO: What access do we need to start SEO?