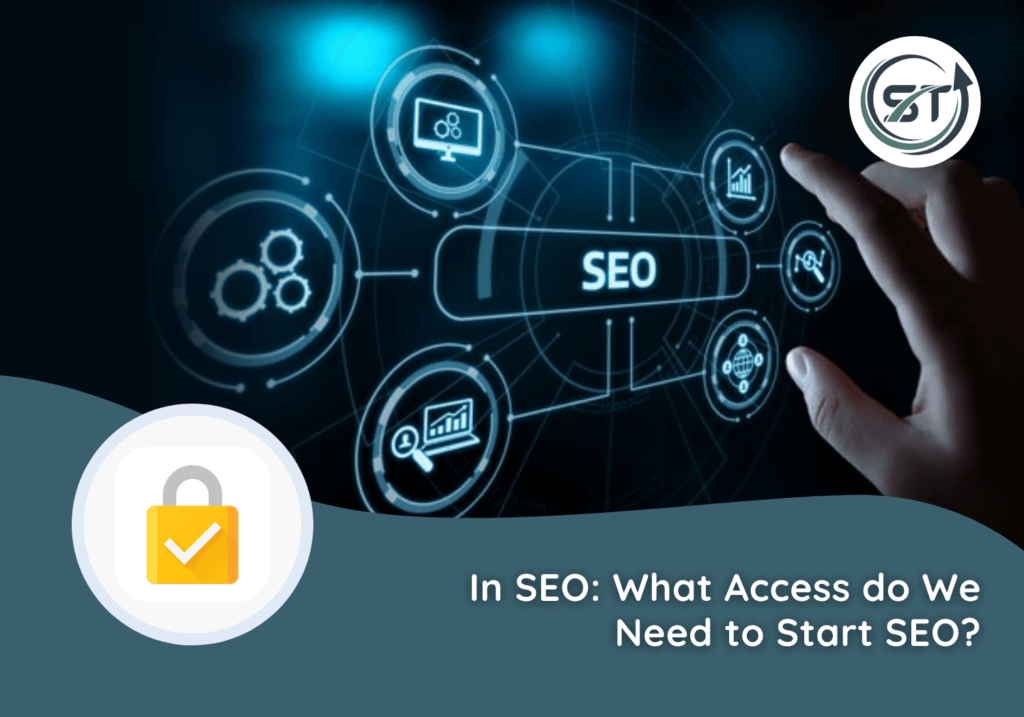 SEO access is essential for building a solid foundation in making SEO strategies. Getting access to your client's data is a key part as it allows you to establish reports, conduct a site review, and get to know the client's business while analyzing performance over time.
Getting admin access is similar to letting a stranger into your home. You don't know them, but you trust them with important information. SEO involves making updates to a customer's website and without access, you will be unable to run reports, set up and analyze on-page improvements, or track your progress over time.
The SEO services provider says, in SEO, your customer will want you to have access to certain aspects of their website. At a minimum, this may be limited logins or only administrative WordPress login information to make changes.
What is Accessibility
Before explaining more about accessibility in SEO, it's crucial to understand that "accessibility", in general, means having access to something, and it can be a digital or physical experience.
In reality, it's all about making your website and its content available, approachable, and usable for users. Accessibility gives everyone a fair chance to interact, browse and understand websites.
This post will walk you through everything you need to know about SEO access before starting SEO activity.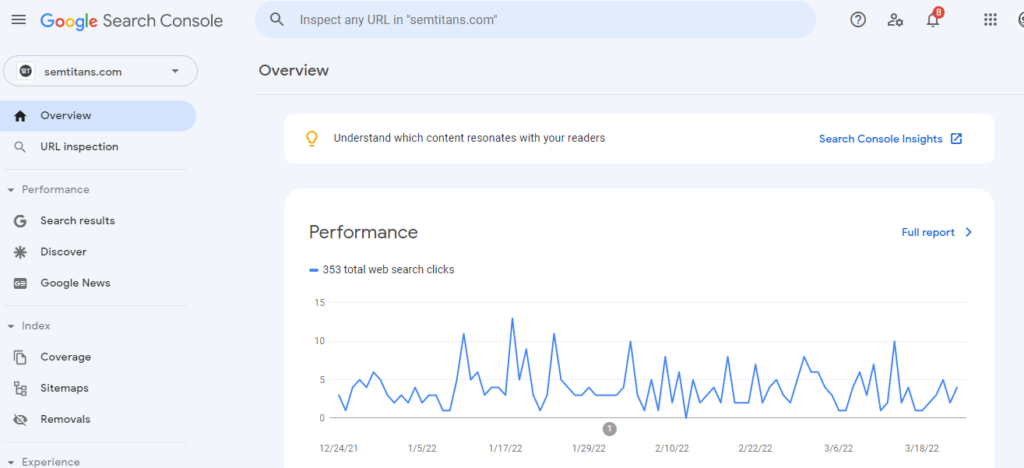 Google Search Console is a must for everyone who has a website, and while starting SEO, you do have to have access to the account. When you get approved, search your URL, and if the page isn't indexed, you can submit it for indexing.
Google Search Console (formerly known as the Google Webmaster Tools) is a free service that gives all site owners valuable insights into the organic performance of their sites across search engines. By verifying the website in GSC, you can access important health data such as crawl errors, page load speeds, broken links, etc.
GSC provides you with the tools to help you submit your content to Google and monitor how you're doing in Google Search. You can see how often your site appears in Google Search, which search queries show your site, how often they show it, etc. You can change your website to help people discover it better through Google Search with that data.
The Google Search Console is your best resource to optimize the crawl rate of your site. Once you have everything set up, you can use it to figure out what search terms people are using to find your website and any Googlebot crawling errors so that you can fix those.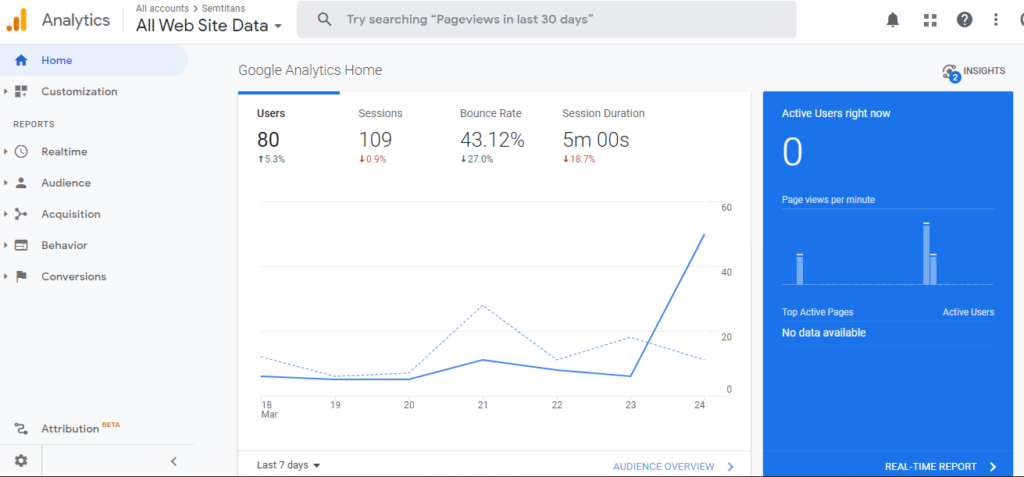 Google Analytics (GA) access is vital to SEO and the growth of your business. If you're tracking a client's website, you must gain explicit permission to access their Google Analytics Account.
Google Analytics is an essential tool used by marketers every day. With this tool, you can track visitor behavior and monitor keyword rankings. You will be able to identify pages that need to be improved and better understand your traffic sources. But it needs to be done responsibly. GA can determine what type of content the customers are interested in and at what point they drop off.
You can also see how many times a page has been viewed, where your visitors are coming from, like search engines, referrals, etc., and which pages keep people on your site longer. It offers tons of other valuable insights so you can monitor and improve your performance over time.
The ability to read it accurately will give you everything you need to know to improve your field of expertise, whether that be SEO, blogging, conversion optimization, or anything else. With the stats available, GA helps market your site in the best way possible by helping you see exactly what your visitors are doing and, most importantly of all, what they aren't doing. That way, you can focus on increasing the areas that need improvement and providing even more value in the areas your visitors enjoy most.
Website accessibility helps with SEO because it makes your content more accessible to users and search engine crawlers. Accessibility allows you to create content that is easy to find and understandable for everyone. Access provides the best possible user experience by making your site perceivable, operable, understandable, and robust.
Improving your website or blog's SEO performance will help you attract more visitors to your site. This is why accessibility and SEO are so closely linked: the more accessible your site is, the better chance you can maximize your traffic by making it easy for search engines to crawl your site's pages and content.
A website's accessibility can be an important factor in optimizing for search engines and ranking highly in search engine results pages. This is because search engines can use the data they have access to, including meta descriptions, alt text, and heading tags, adding breadcrumbs, and many more to help them understand your website. This is a great way to boost your visibility on search results as search engines can better index your content.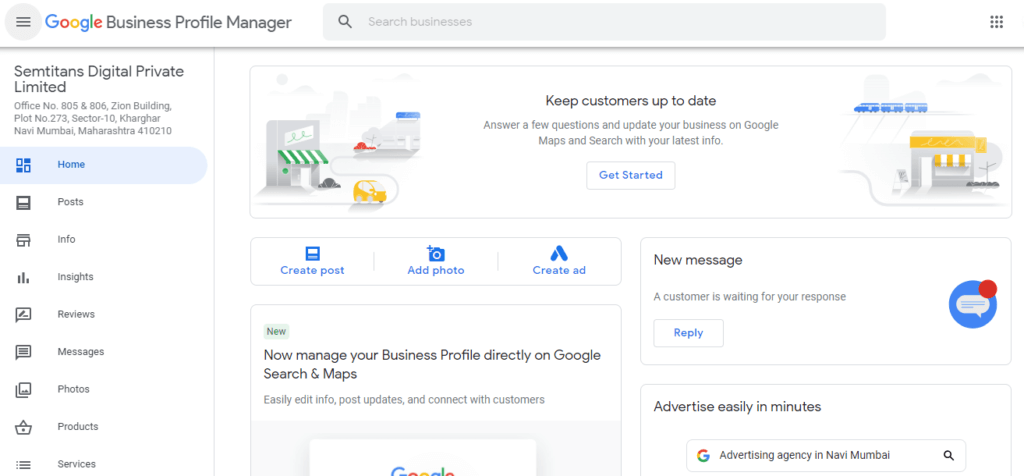 Google My Business is a Google-owned platform that allows businesses and organizations to manage their online presence across Google, including Search and Maps. Google My Business, or GMB, is a reliable way to get more local customers. Most online searches happen on Google and having a strong SEO strategy, with GMB as part of your plan, will help you get found.
GMB access is essential for local SEO listings, including phone numbers, addresses, business hours, descriptions, etc. It also allows you to optimize your SEO by adding photos and videos, generating more interest in your company to engage customers and encourage them to take action and help your business rank.
If your business has multiple locations, you may need to add and manage multiple users to access your locations' data. You can update your business with various ways to keep your business info fresh by adding Google Posts.
Winding-up
As per SEO services expert, accessing google analytics, search console, websites and GMB presents an excellent opportunity for digital marketers to reach a larger target market with less effort. But even if that wasn't the case, practicing digital accessibility should be essential. There are other reasons we should pursue digital accessibility, but maximizing organic traffic is one, and search engine rankings are a great way to convince stakeholders that accessibility is key.
Also read: Top 12 Competitor Analysis Tools