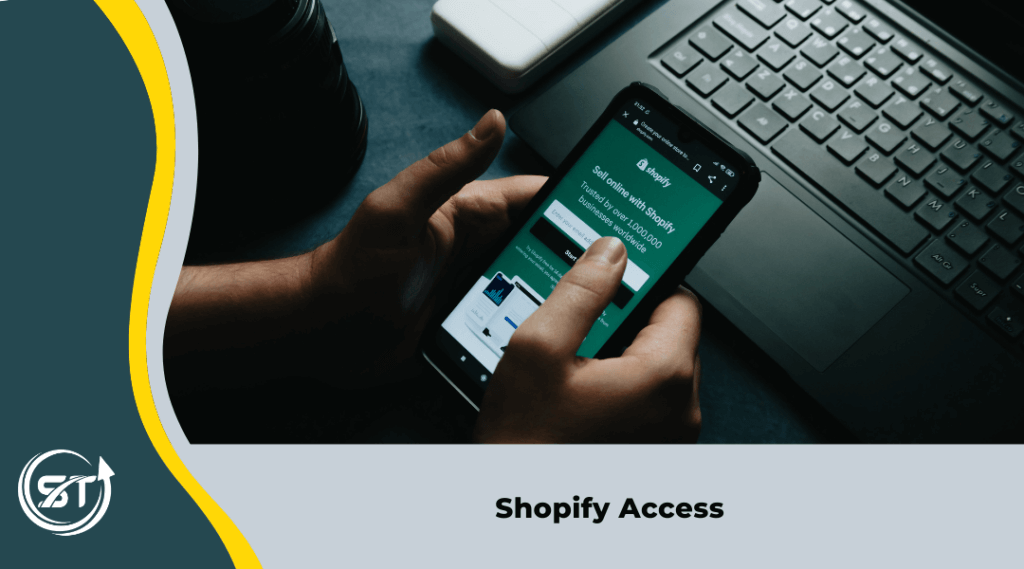 Shopify is an e-commerce platform that allows business owners to create and run online stores. It has a strong emphasis on the bottom line of the business, via sustainable sales and managing inventory. Shopify's core feature sets include store administration tools and tools for fulfilling orders. Shopify also has some built-in security features that are included with all stores, such as the ability to restrict access to certain parts of the site by user role or IP address.

This is something you should consider very carefully when setting up your store and should be covered over time as you work on feature enhancements and performance factors. This post will cover everything you need to know about Shopify access, including how to manage user roles and permissions, how to set up password protection and integrate third-party apps/external services with security in mind.
User Roles and Permissions
Shopify allows you to assign user roles to your staff members, which determine what they can access and what actions they can perform within your store. There are five default roles available in Shopify:
Owner: Has full access to all areas of the store, including settings and billing.
Staff: Has access to most areas of the store, except for settings and billing.
Limited Staff: Has access to specific areas of the store, as defined by the owner or staff member with full access.
Reports Only: Has access to sales reports and analytics, but cannot make changes to the store.
Fulfillment: Has access to fulfill orders, but cannot make changes to the store or view customer information.
As the store owner, you can create custom roles and permissions to grant staff members more specific access. This is done by going to Administration > Settings > Permissions in your Shopify admin dashboard.
Password Protection
Password protection is a powerful tool that allows you to restrict access to your store. This is useful if you're launching a new store or making significant changes to your existing store and don't want it to be publicly accessible until it's ready.
To enable password protection, go to Settings > Online Store > Preferences in your Shopify admin dashboard. From there, you can turn on password protection and customize the message that visitors see when they try to access your store.
Third-Party Apps
Shopify also offers a range of third-party apps that can help you enhance your store's security. For example, you can use an app like Locksmith to create more granular access controls, or an app like McAfee SECURE to add security badges to your store and boost customer confidence.
To install third-party apps, go to the Shopify App Store and browse the available options. Once you've found an app you want to use, click the "Add app" button and follow the instructions to install it in your store.
Conclusion
Managing access to your Shopify store is essential to ensure that your business is secure and running smoothly. By using the tools available in Shopify, you can create custom user roles, enable password protection, and integrate third-party apps to enhance your store's security. With the help of custom web design services & right access controls in place, you can focus on growing your business with peace of mind.