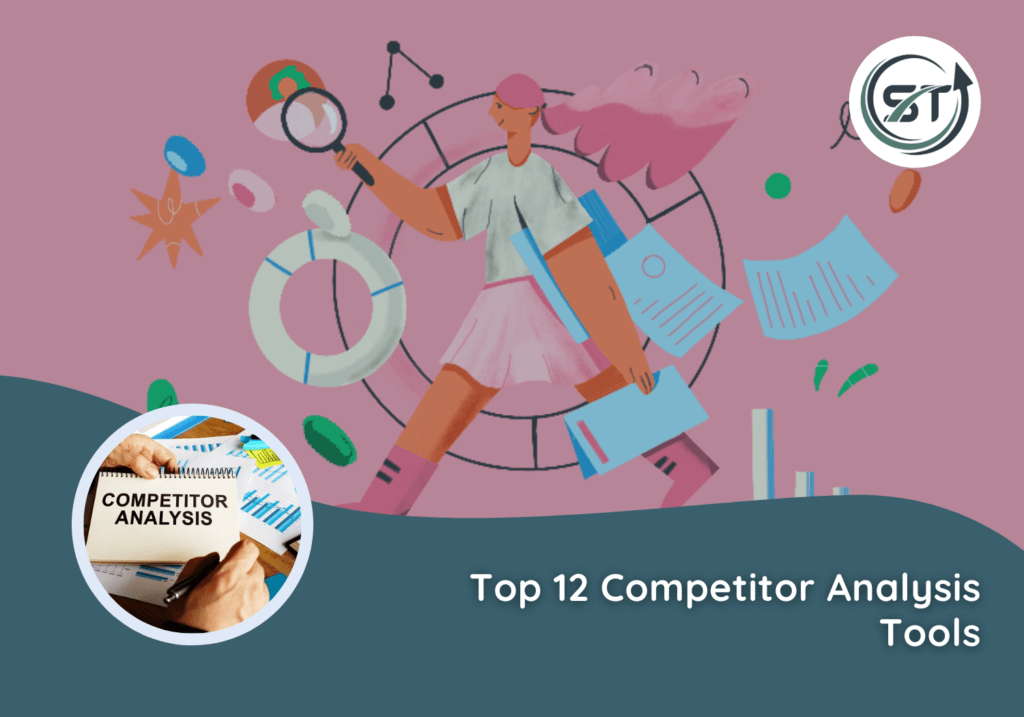 Growing your web presence is vital in today's digital world, and Search engine optimization is one of the most significant aspects of digital marketing. Search engine optimization (SEO) is a constantly changing business. As per SEO services provider, SEO is a set of strategies with the broad goal of bringing more people to your website; the first way to show up on the search engine results page. SEO is the process of improving your website to help boost its search ranking on a variety of search engines. Professional SEO services providers quite often talk about rules for SEO and best practices that are constantly changing, but it is essential to improve your website regularly and monitor your competitors' SEO practices. If you want to keep your website ahead of the competition, you have to check it regularly and make necessary changes.
What is a competitor analysis?
Competitor analysis is the first and obligatory step in elaborating communication strategy and market research. Competitors are companies that offer similar goods, services, or benefits to your customers. Enumerating the strengths and weaknesses of your competitors can help you improve your marketing strategy and identify competitor vulnerabilities that represent opportunities for us. The purpose of competitor analysis is to understand the competitive environment, identify your competitors, analyze their strategies to determine their strengths and weaknesses, study their products, customers, and plan to decide which areas you can outperform them.
Why do competitor analysis?
Competitor analysis is an essential part of your search marketing strategy and enables you to keep up-to-date with what your competitors are doing. It is a vital tool for any business that wants to expand its customer base – by targeting customers that your competitors are missing. A competitor analysis often reveals areas of opportunity for the company, helping you understand the need your business is filling. In some cases, this research can even show a blind spot in customer expectations and reveal new opportunities where your business can add more value.
Competitor analysis tools
Competitor analysis tools help you identify and understand your competition where it helps you stay competitive by helping you make informed business decisions with the following tools:
With this all-in-one SEO software, you can perform competitive research to outdo your competitors and automate your daily SEO activities. The competitive research tool will help you find out what keywords and ads your competitors are using to promote their business. You can easily get a better rank on search engines and win their market share by getting a 360° view of your competitor's organic and paid promotion strategies.
SE Ranking Competitive Research tool allows you to check the domain's top-ranking pages' performance, analyze how well your competitors are ranked for specific keywords, and determine which SERP features they have in search results. SE Ranking Competitive Research tool enables you to identify your competitors easily. Just enter a domain or URL, and you are immediately provided with a list of companies and their ranking keywords.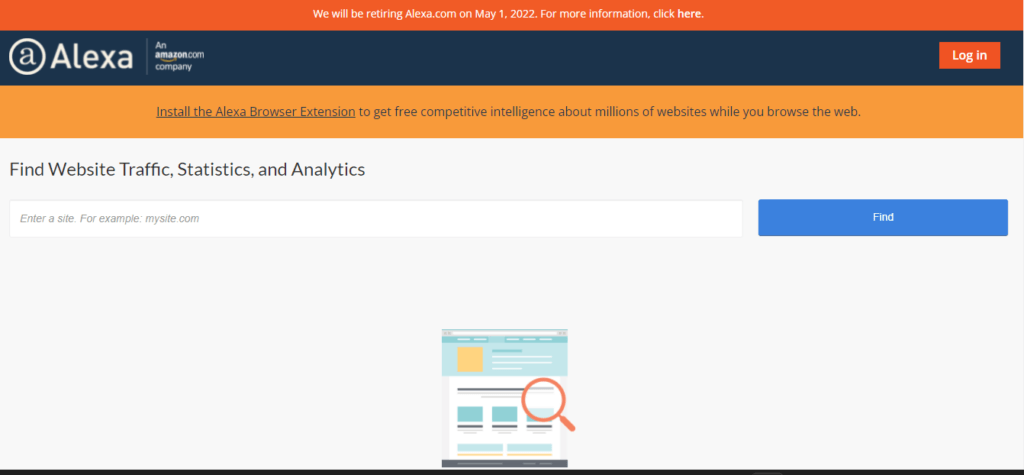 Alexa is a powerful SEO and competitive analysis tool; Alexa traffic rank analyzes the popularity of websites, compares, and provides relevant information to improve the website's positioning. The Alexa Traffic Rank will display the number of visitors who visit a site daily compared to all other sites on the world wide web over a period of time.
Alexa Traffic Rank offers free competitive analysis tools for websites and blogs in various categories, including engagement metrics, site comparisons, audience overlap, search keywords, linking sites, and more.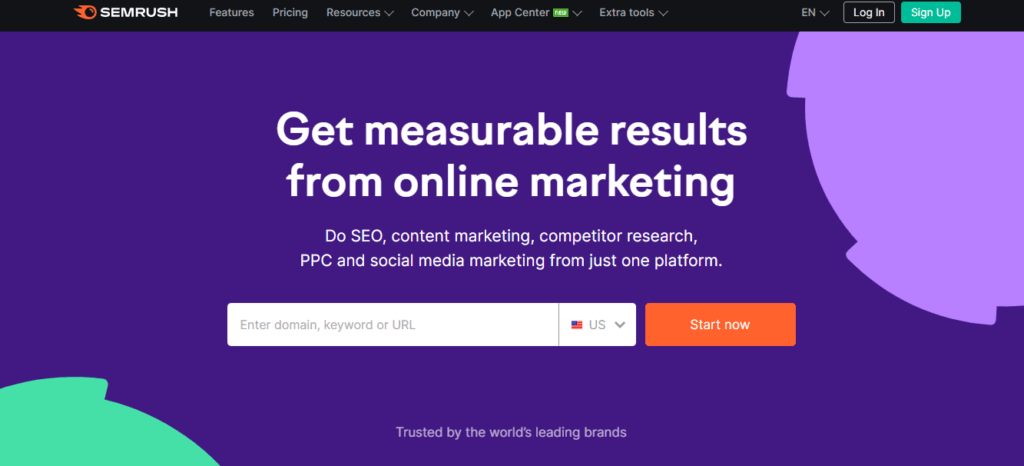 Competitor research is crucial to discovering new keywords, monitoring the strategy of your competitors, detecting their PPC tactics, and evaluating their market share. The SEMrush Competitive Research Toolkit helps you do all this research and more. You can evaluate your competitor's most profitable keywords in Google Adwords or Bing ads, compare their backlinks, discover keyword gaps or backlink between you and your competitors, analyze the wealth of content that your competitors use to attract visitors to their pages, compare the amount of traffic that enters each domain from organic results.
SpyFu is an online software platform that reveals and organizes all of the profitable keywords used by a competitor's website. SpyFu helps millions of marketers identify their competitors' PPC and SEO strategies. With SpyFu, you can find out who your competitors are buying ads from, which keywords they target, how much they pay for each click on average, and even how many clicks they've gotten on those keywords. Our SEO tools show you what your competitors' best SEO moves are—so you can trick Google, steal their rankings and revenue, and get more traffic to your site in the process.
With it, you can analyze competitors' backlinks, identify new link-building opportunities and keep an eye on your site's backlink profile. Ahrefs also gives you access to detailed website analytics and traffic reports right inside their dashboard. The reporting features are handy for content marketers, PR teams, and digital agencies. This tool helps you understand your competitors' organic search traffic, top organic keywords, and backlink profile. It enables you to identify your main competitors in search engines and alternate domains for them. It also provides you with the necessary insights to allocate your time and resources.
The Page Optimizer Pro tool evaluates each of the competitor's pages and provides recommendations for your page so that you have an opportunity to outrank them. This allows you to improve your SEO strategy and position yourself at the top of the rankings every single time. The Page Optimizer Pro is easy to use and allows for quick updates of your core keywords daily. Page Optimizer Pro is an excellent tool to increase your Google search engine ranking, translating into more traffic to your website. It shows you the competitor pages for your chosen keyword and then grades them for on-page optimization.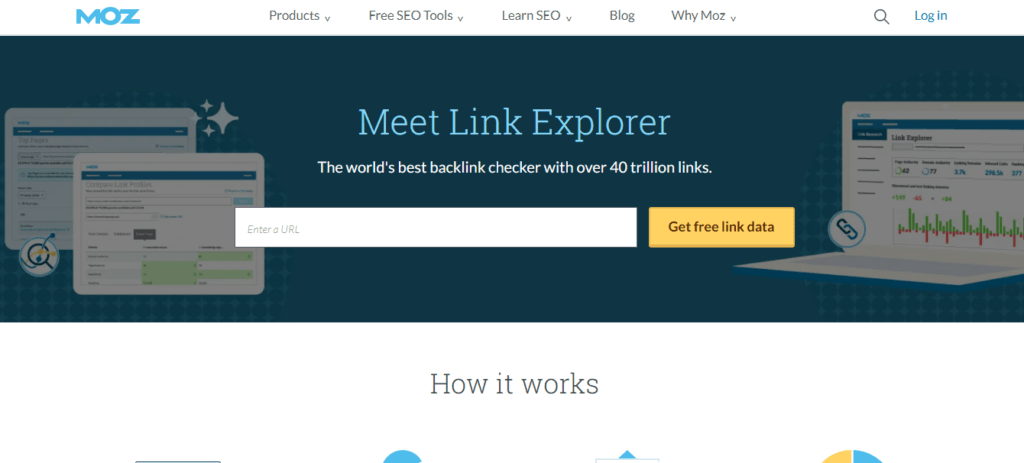 Nothing impacts search result rankings like links. Moz Link Explorer is a robust backlink checker that gives you key insights into your site's link profile. This vital tool analyzes domains and pages so that you can understand the research your competitors are doing and the tactics they're using to prove their value in search.
Moz Link Explorer lets you manage and improve your link profile. Vigorous link index identifies unique links that exist on the web, including links to your site and links that point to your competitors' sites. With Link Explorer, you can discover new links, research linking domains, and anchor text, maintain a list of active referring domains, and more.
With UberSuggest's Competitor Analysis tool, you can search for keywords by targeting a country by geographic location. Ubersuggest is a great keyword tool for international SEO. Choose your language and country and find keywords that will get you ranked in your target market.
Ubersuggest tool also lets you analyze your competitor's website. This feature is beneficial when you start a new business website or blog and want to know about your competitor. Ubersuggest competitor analysis tool is free and easy to use. With it, you can see the Top Ranked Pages, Traffic Overview, Backlink Data, etc., of your competitors.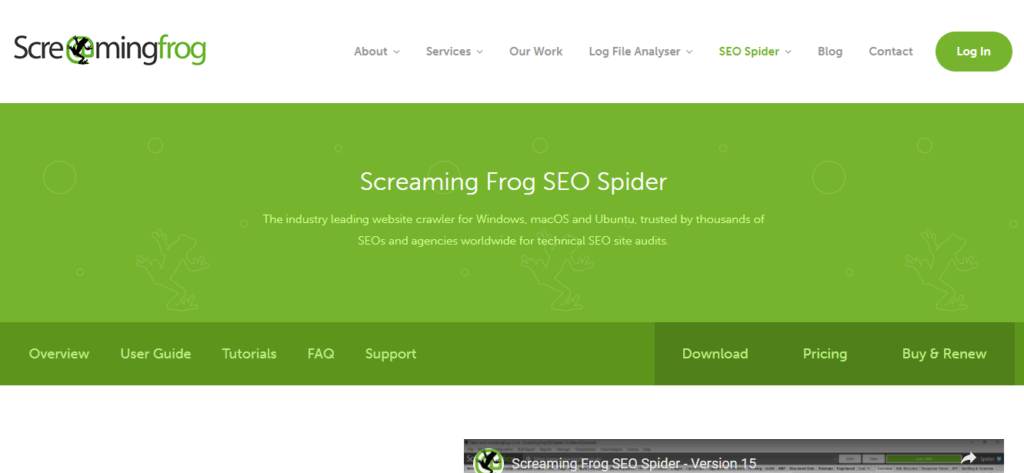 Searchmetrics enables you to make quick on-page and content improvements and get a competitive advantage. With Searchmetrics, you can improve ranking, engagement, visibility, and rankings for keywords you're already ranking for. Compare your website with your competitors, find out their strengths and weaknesses to optimize your online strategy, and grow your organic traffic using the most trusted set of data in digital marketing.
Searchmetrics gives you the most important organic, paid, and social analytics in an easy-to-understand report, so you can make quick improvements that help you get a competitive advantage.
One of the main factors in high Google rankings is the number of quality backlinks you have. Majestic SEO can help you track these backlinks and monitor what your competitors are receiving. Majestic is a link intelligence tool that you can use to compare your website's backlink profile to the competition and help you improve. It has been created with a unique technology that crawls the web at very high speeds. The Majestic SEO software is available in both free and paid versions. These make it possible to compare your campaigns with the competition and identify great outreach opportunities.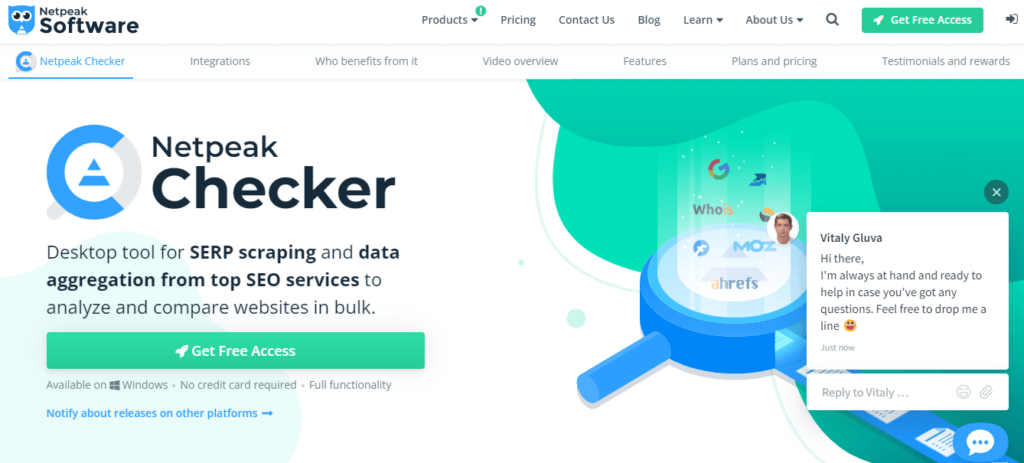 Netpeak Checker is a desktop tool for mass analyzing and comparing websites on multiple parameters. With Netpeak Checker, you can quickly scrape SERP results and aggregate data from top SEO services. The program then allows you to compare the thousands of websites it finds in bulk, making it an ideal tool for marketers looking for a comprehensive overview of the competition within their niche.
The Netpeak Checker desktop tool is ideal for web marketers to scope out their overall competition in a given niche. It aggregates data from top SEO services and compares websites in bulk, analyzing an advanced range of different parameters.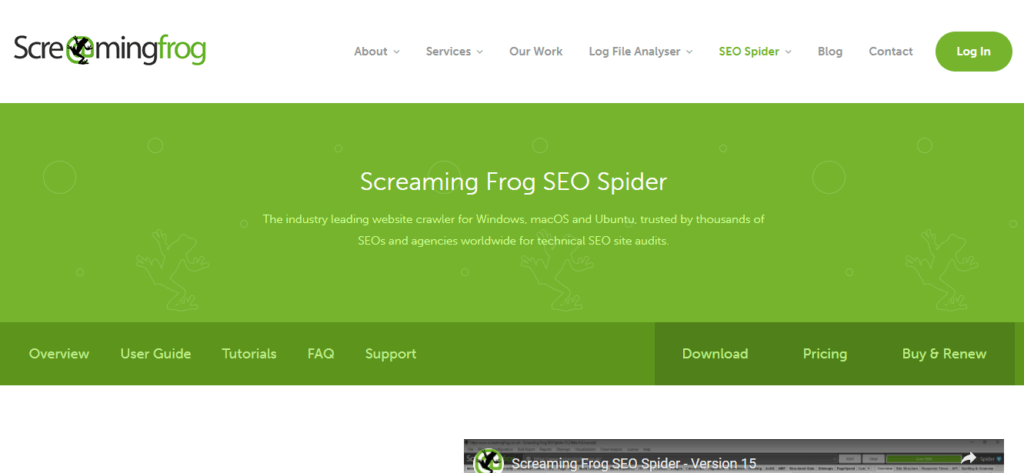 This is a tool you can use to make your website more competitive against competitive websites. The Screaming Frog SEO Spider is a desktop program that crawls websites' links, images, CSS, scripts, and apps from an SEO perspective. It fetches key onsite elements for SEO, presents them in tabs by type, and allows you to filter for common SEO issues or slice and dice the data how you see fit by exporting it into Excel. Screaming Frog can help with competitor analysis and audits for the title, meta description, h1, attributes, and status codes.
Wrapping Up
SEO services expert says competitor analysis tools present you with data on how your competitors perform in various SEO categories. Using these tools gives insight into which competitors have the most high-quality backlinks; you can see what type of content works well for your competitors and which keywords they're using to bring traffic to their websites.
Also read: Why Domain Authority Is Important for Successful SEO