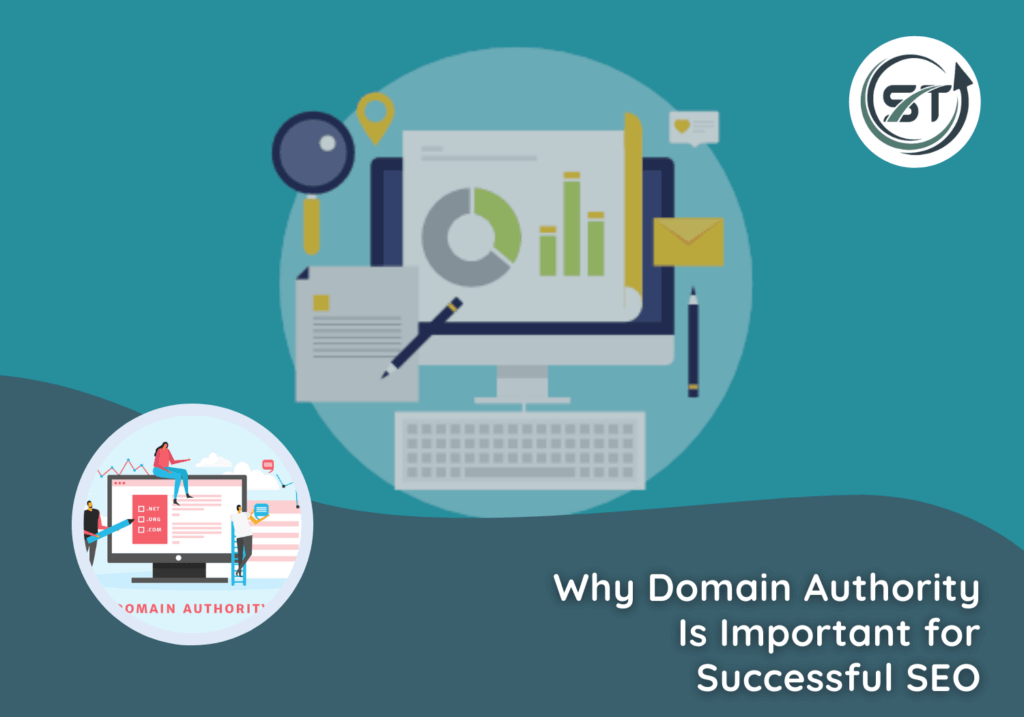 A business has to continually monitor its online presence and make updates regularly to ensure it is constantly improving its search engine rankings and presence. As per professional SEO services providers, any talk about the website's ranking, we must focus on relevant SEO strategies. These SEO strategies help get new customers, drive traffic back to your website, gain new leads, raise awareness of your brand, and more. But, how to identify whether your SEO strategy brings more users or customers to your website or makes sure our strategies are working. We have to look into the Domain Authority.
Web site authority is one of the factors that companies should consider when improving their digital presence. A strong domain offers assurance that your website will boost your organic site authority automatically.
So, what is domain authority?
Domain Authority is a ranking that many search engines use to determine the strength of your website. Searches are usually directed at pages with high Domain Authority, which means there's an easy way for potential customers to find you. The ultimate goal when building a website is to ensure your site ranks keywords related to your business. The more keywords searched for a particular topic, the higher your Domain Authority will be, and you are more likely to rank highly in search results. A metric used to record the Authority and influence of a website, a domain's DA results from a formula that determines the overall strength of an Internet page. As such, the higher a domain's DA, the more trust people have when engaging search engines with that particular site.
Why is domain authority significant?
The Authority of a website is just how important it is to search engines as it often referred to as domain authority or page authority. It predicts how high your website will rank on Google for a specific keyword or terms. The higher the website's domain authority score, the more likely it will rank for that key term or phrase. The more links and high-quality content a site have, its domain authority score is higher. The more Authority you have, the more customers you can attract through organic search. If your website is worth visiting, Google will want to send traffic to it.
What is a good domain authority score?
A domain's Domain Authority (DA) determines the likelihood that a perfect page on which to link to will be found when other pages link to it, concerning its page's relevance. Moz's DA search engine ranking score factors in both the quality and quantity of links received per page. A DA of 20 means that a page gets 20 high-quality links for every 100 total links received. A DA of 1 means that a page gets one link for every 100 total links.
How can I check my domain authority?
After you enter your domain link through Link Explorer, you'll see your Domain's Domain Authority score calculated based on backlink data from Moz. The score will update automatically with each new backlink you enter. This can be a valuable metric to understand the impact of backlinks over time for your site and evaluate how reliable any changed backlinks might be.
Domain Authority vs. Page Authority
Domain Authority tells you your site's overall strength, including pages likely to rank for important search queries. In contrast, Page Authority tells you the likelihood that each page will rank. The overall numbers combine to give a total estimate of the possibility that your site is ranking, while the individual numbers guide how to build/improve just one page on your site.
While the Domain Authority ranking of a website will fluctuate based on the site's overall quality, Page Authority utilizes a formula that is independent and static. As such, when there is work put into every page of your site, you can rest assured that at least one of your pages will consistently come out on top.
How Google determines the authority of a website?
Ranking on search results for competitive keywords can be difficult for most websites. Getting to the first page can take some time unless you know how Google ranks websites that are competing against you. Google uses over 200 ranking factors to determine which websites should appear at the top of their search results. User feedback, website design, layout, keywords and keywords density, links from other sites, and more.
Google is a search engine, so to help determine the relevance of a website's pages, Google collects and processes facts about a website. It compares the number of links to a page from trusted websites to evaluate whether it is authoritative or not. Google puts a lot of weight on how many inbound links your website has, as well as the pages' Authority. A single link from a high-authority page is much more valuable than a hundred links from unknown pages.
How long does it take to improve the authority of your website?
The answer is as varied, some sites taking months to a year to find Authority, while others could get an increase in less than three months. Some factors may contribute to DA that directly contribute to a site's Authority, such as keyword density, content quality, and appeal.
How to regain lost domain authority?
When your site's Authority is low or missing, it will rank your content lower in search results and affect how much traffic you get. The first step to restoring Authority is to make sure all pages are linked from the same Domain and are from sites with valid links within your content. A link from another domain's 404 page can also cause referral spam and loss of Authority. If a page is suspected of being a spammy referrer, blocking it won't improve your site's Authority. Keywords are also essential for linking back to your site with a good meta description.
Ways to improve domain authority
High-quality content
High-quality content is always a good idea because it shows your visitors and other influencers in your field that you have an authoritative website. It shows that you know what you're doing in your area and can be trusted. The higher your quality score, the better you will rank in search results. You can include several different types of content on your site to improve your quality scores, such as articles, infographics, blog posts, advertising, and informational content to improve your quality score.
Great user experience
Make sure that your website provides a great user experience by using a clear navigation bar and a sitemap. Your users need to find their way around your website, so be sure to keep the design clean, easy to read, and have quick loading times. Your users can become frustrated when they find themselves on a page where they cannot easily find what they are looking for, which means they may quickly leave your website and go somewhere else. All of the information should be broken down into several web pages that are easy to find and navigate. This allows us to get more traffic on our site because it makes it easier to use. Create a navigation bar on the site and make sure there are links at the bottom of the pages for people to navigate. A sitemap should also be provided for Google's benefit. Businesses can even create a mobile-specific site to make it easier for cell phone users to find what they need.
Build links from authoritative sites
Building links is the first step to take when you have a website in mind. When you reach out to influential people in your industry's top bloggers, journalists, and other influential people, you collaborate on creating content that will drive traffic back to your website. When they publish your content on their websites, they will point to your company as a source, thus increasing your Authority. You can often promote great content from your industry partners very effectively through social media. By sharing their articles, infographics, and pictures of people using your product, you can build your brand profile and increase brand awareness.
Link to credible sites
Links to other sites across the web can provide visitors with useful information and support. When linking to a credible site, be sure the link is relevant. It will help users if they can quickly find the information they seek. You may also want to include a brief description or recommendation on your website so that visitors don't have to dig through several pages to discover what you believe is interesting. Use a moderate number of links on your site, and only link to pages relevant to each page's content. Linking out is good for your SEO strategy. As Google will not penalize you for using external resources, keep in mind that too many external links can slow down page rendering and page load times.
Use social media to generate traffic and establish your brand
Research reveals the number of pages on your website, not the total number of social media shares that Google uses to determine Authority. The more pages you have on your site, the more likely you will rank higher in search results. And the more people who share your content, the more authoritative your pages become. In addition to sharing more content on social media, focus on boosting the quality of content shared. You may be surprised to know that it does not matter how many times your website shares on Facebook or other such networks. What matters is how many unique social interactions or the amount of time, effort, and money an individual spends on connecting with your page.
Wrapping Up
SEO services expert quite often talk about building Domain Authority (DA) as a long-term strategy that can take months or even years. Once achieved, it takes time to solidify a strong DA, and you don't see immediate results. Building your DA is about helping search engines understand why you are relevant and trustworthy for a specific keyword.
Also read: Social Media Plugin for WordPress 2022