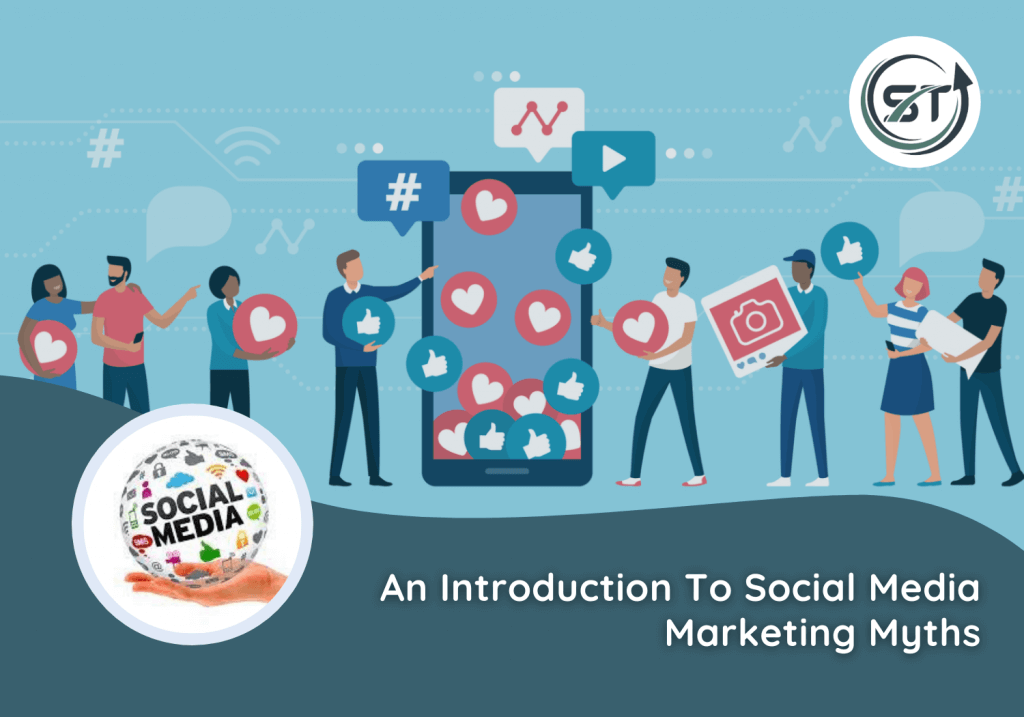 Marketing is one of the most important arms of any company and has a significant role to play in organizational success. Marketing has come a long way from traditional practices to digital platforms. With the ever-growing importance of the internet and digital mediums, digital marketing has established its place in users' daily lives. Promotion and outreach were never so easy and comfortable. Digital marketing services have entirely transformed the techniques of outreach and promotion and have contributed significantly to the buildup of successful organizations. Social media is one of the aspects of digital media that has gained significant momentum for various promotional strategies. Social media users are increasing day by day, and more than 50% of the global population is active on at least one social media platform, but still, some myths always go hand in hand with any innovation, social media is also not exempted from it. Some of the common social media myths include:
The target customer isn't on social media: The belief about missing a targeted audience is widespread, as it is a perceived notion that not all age groups are using social media. It is perceived that the young generation mainly uses social media platforms such as Snapchat, Facebook, Instagram. In the 25 to 45 age – group, LinkedIn also becomes a popular social media platform. With changing times, the people in the age group 45 to 55 have become extremely popular on all the social media platforms; thus, finding the target audiences is not difficult.
Social media is not for business: This misperception is prevalent as it is perceived that social media is only for visually appealing topics such as photography, cooking, videos, etc. But many businesses today thrive on social media advertising services on social media platforms to promote their business by bringing creative content, sharing behind the scenes videos of work premises, creating polls, quiz, etc., to engage the customers.
For free consultation connect us today
Presence in all social media platforms: People think they should have an account on every social media platform to make the utmost of the social media marketing. As per experts, it is preferred to have a focused approach wherein only a few social media platforms should be targeted to convert the users into customers rather than a decentralized marketing approach on all the platforms.
Continuous daily Posting: This belief is an issue for many people as it's quite often perceived that there should be daily posting on the social media platform. But many people make a habit of posting content in a week and preferably on weekdays as it garners viewers'. But many businesses post content on weekends as an experiment to reach out to those active on weekends.
Social media is free: Although people think that social media is free but it's just a myth, as social media setup is free, where many business owners still have to invest in social media to use its full potential. Many business owners have to pay for the marketing campaigns for their ads on social media platforms.
Followers are everything: This one belief is a bit confusing as the followers are essential, but they should be genuine and loyal who supports and follow the company products. It is also necessary to engage the audience by facilitating like, share and comment on any posts or ads. Followers are good, but customers are what a business really want, hence the approach should be to convert followers into customers.
Wrapping up:
As per social media marketing services experts, businesses should have an account on social media, as it creates awareness about the products or services and engages directly with the customers. Many businesses are using the paid social media advertising to extract the maximum benefits from social media, all while dealing with the myths and still using them. In the long run, myths will only contract the business, but using social media platforms without being affected by disbelief will definitely expand the business.
Also read: Free Search Engine Optimization (SEO) Audit tools