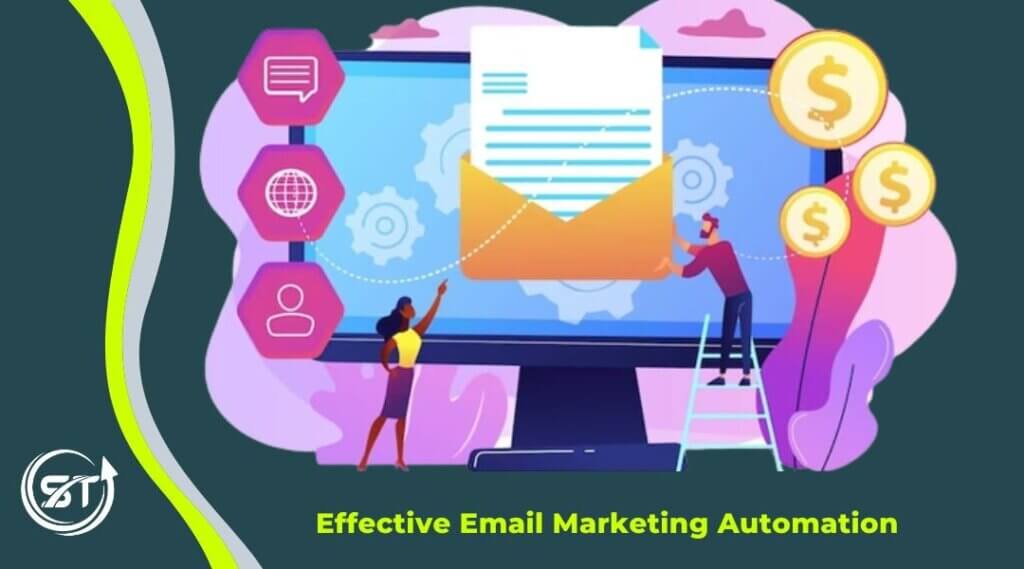 Maintaining a good relationship with your customers is an important part of marketing, regardless of your business type. Businesses are responsible for maintaining a good relationship with their clients and customers to keep them returning. With modern marketing strategies like email, businesses build relationships with potential clients. Email is a powerful marketing tool for companies to connect with potential clients, providing real-time communication.
Email is the most widely used communication technology, allowing a sender to communicate with one or more receivers at a distance via email messages. It usually contains text, images, and attachments and is sent through servers that pass your message to the recipient's email servers. Sending emails to a large group one by one can be very time-consuming and tedious. Email automation can turn this tedious task into something much simpler and easier to manage.
What is Email Automation
Email automation is an action step taken in the form of email, either automatically or manually, to deliver a relevant message to subscribers based on their interests, purchasing habits, and other factors. It is a way to engage with your audience and showcase your content to potential customers. It encourages subscribers to take actions like opening emails or visiting your website, downloading a free guide, viewing a specific product page, etc., which are some of the actions which can lead to conversion.
The Benefits of Email Automation
Amplify the marketing efforts:
Email automation is the best solution for marketers trying to send an email out to a large number of customers. It simplifies marketing tasks by allowing you to set up specific rules on who receives what informational email and when. By these, marketers can save time by allowing a computer program to replace manually updating customer information.
Customer experience:
Automation is a great way to amplify your customer experience. Keeping regular contact with customers is a powerful way to boost retention and generate leads. With the right email automation, you can deliver more relevant content to each potential customer, and delight them with offers, incentives, helpful reminders, onboarding content, encourage customers for reviews, and more.
Personalization:
Personalized emails can have a big impact on the success of your business as it is a great way to engage your audience and drive engagement by using dynamic content blocks to cater to a person's location, browsing history, and what they have bought from you before. You can make your emails even more effective by asking for data from your customers' sign-up forms so that you can better target what they receive from you. If you're sending out offers or transactional emails without personalizing them, you're missing valuable opportunities to delight your customers.
Less Error:
Manually sending emails to your leads can be nerve-wracking. Each email must be perfect, and when mailing your leads manually, you must be extremely careful. Misspelling the names can be disastrous, and you'll likely send an email to the wrong person. Email automation can help individual users map out variables like checking spelling, address, message, and other properties making fewer mistakes. If a user misspells something, it will alert them of the error immediately, ensuring they make fewer mistakes while conducting business via email. Plus, it can track what works best for each individual to tailor future messages.
Save time:
With automation, you can free up time and resources. You don't have to continuously chase leads or contacts as the software handles the repetitive tasks. You can nurture leads and contacts while doing other jobs and approach your leads when they're ready.
Ways of Email Automation
Automation is a hugely powerful tool and has limitless possibilities. Here are some ways you can use effective automation with your customers and potential customers to increase the chances of conversion.
1. Automated Cart Flow: This flow targets users who have added products to their cart but haven't completed the purchase. By sending them emails with additional information about the products in their cart, you can remind them of their interest and encourage them to complete the purchase.
2. Browse Abandonment Flow: This flow focuses on users who have browsed your website but have not made any purchases. By offering discounts or incentives through email, you aim to motivate them to take action and make a purchase.
3. 1X Buyer Flow: This flow is designed to engage with first-time buyers. You can use this opportunity to thank them for their purchase, provide tracking information, highlight product benefits, and request feedback. Additionally, offering discounts for their next purchase can encourage repeat business.
4. 2X Buyer Flow: This flow targets regular buyers to strengthen their connection with your brand. Personalized emails, special discounts, access to premium content, and notifications about newly launched products can make them feel valued and encourage continued loyalty.
5. Birthday Flow: By creating a flow that celebrates your customers' birthdays, you can establish a personal connection with them. Offering special discounts or rewards along with personalized emails can make them feel special on their special day.
6. Winback Flow: This flow aims to re-engage non-engaging customers and bring them back to your website. Special discounts, product benefits, social proof, and a sense of urgency through time-limited offers or exclusive access to sales can incentivize them to make a purchase.
Wrapping up
Creating a personalized email for each person is a time-consuming and lengthy process. As per email marketing experts, with automated email marketing, you can do it in a fast and cost-effective manner. As it is highly personalized and specific to each prospect, it helps in building customer loyalty and trust.