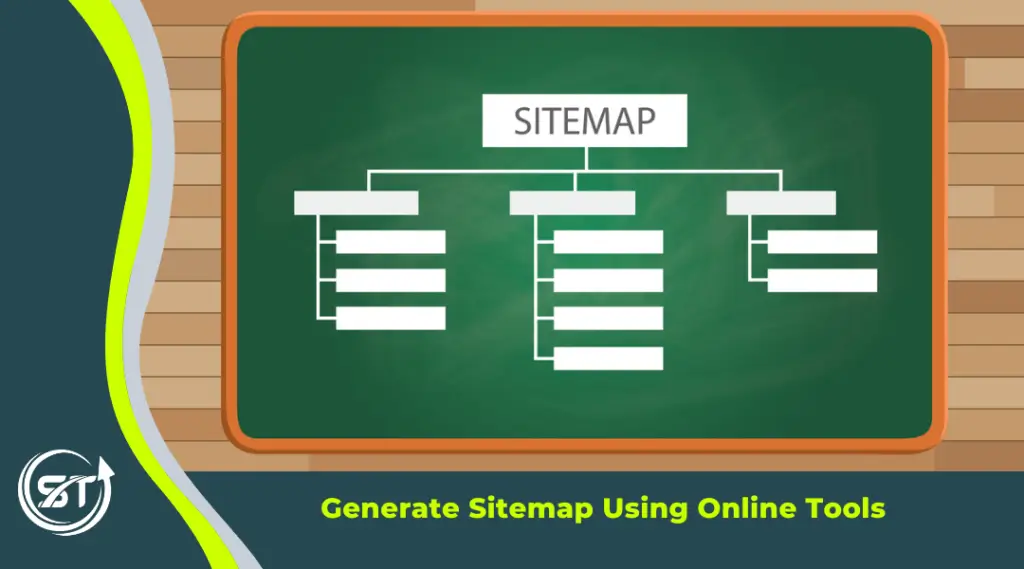 In today's world, your company's website is your digital face to the masses and is the best way to learn about your business and its products and services. As per website development services, providers having a website is a great way to get in touch with customers by offering them information regarding contact details, locations, and other essential details related to the company.
There are millions of websites on the internet, but have you ever wondered if informing customers, clients, partners, and other related parties about the existence of a website is enough? What about Google and its crawlers which index the web page?
Google, just like any other search engine, crawls the internet. Its crawlers often look for website information, including content, images, etc. For Google to see more of your website via its crawlers, you need to do several things, including creating a Sitemap.
What is a Sitemap?
Sitemap is a collection of lists that define your website's hierarchical structure, which usually includes a list of links or URLs of each page on your site. It helps users and search engines easily find what they are looking for on your website.
Types of Sitemaps
Usually, two types of sitemaps can be created, such as XML Sitemap and HTML Sitemap, but there is another that we should know:
XML Sitemap
XML sitemaps are codes that allow you to present your website's pages to search engine crawlers most efficiently. This helps ensure that all the pages on your site are easily discoverable by search engines, which further helps to stay organized and keep track of the pages that have been added or removed from your site. XML sitemaps are ideal for sites with many links to navigate, such as Amazon, Flipkart, Myntra, and many more, with hundreds and thousands of pages that users can enter through. Using this type of sitemap, you can make sure all of these pages are crawled by search engines so that they can show up in SERPs.
HTML sitemap
HTML Sitemaps help users navigate websites by providing a list of web pages available to view, which contain essential sources of information. This is an effective way to help you improve your site's user experience, as it is easier for users to find what they are looking for on your website, such as making a purchase or subscribing to an email. It also provides an additional signal to search engines to give higher rankings to sites that include reliable sitemaps.
Visual sitemaps
A visual sitemap visually shows a website's structure and makes it easy for everyone to understand it. The visual Sitemap helps you to plan, discuss and review information architecture, as well as identify potential problems early in the project. Unlike a traditional sitemap, which outlines its content as text and links, a visual sitemap uses pictures or symbols to represent each web page. This allows you to outline what your pages will look like before you even begin building them. It also allows for better organization when designing or maintaining your site. It is often used to assist webmasters with organizing the content on their websites. It also eliminates unnecessary pages and can be implemented even in collaborative environments.
How can Sitemap help?
Overview of website's structure: Sitemap can provide an overview of your website's structure in a way that makes it easier to understand. Using a sitemap will help your users navigate quickly and efficiently through the site by providing links to frequently visited pages.
Identifying which pages are being crawled: Sitemap is a helpful tool for website owners because it shows which pages on your site are crawled by Google and other search engines. This helps you understand which pages are essential to your site and which might need more attention.
The frequency of pages being crawled: With Sitemap, you can know how frequently the pages are being crawled by search engines, with detailed information about the page URLs and content that Google's been able to crawl. You can also use it to inform Google of new or updated sitemaps.
Pages that are not being indexed: By using Sitemaps, you can identify pages that are not being indexed by the search engines and remove them from the sitemap.
Determine error pages: With Sitemap, you can determine which pages have errors that need fixing. It also monitors your web pages' evolution, and it would be best to have a sitemap to keep your website as up-to-date and error-free as possible.
Sitemap Generator Tools or Plugin
Google Sitemap Generator is a free tool which lets you create a sitemap for all the web pages on your site. It is a free service offered by Google to allow you to create and submit an XML sitemap to help speed up the process of indexing your website. It also allows you to submit your Sitemap to any root URL on your account. Once your account is created, you can add as many websites as possible.
Yoast SEO's sitemap generator is a free tool with an easy way to add an XML sitemap to your website that Google, Bing, and other search engines can use to find pages on your site more easily. The intuitive interface lets users add appropriate pages to their sitemaps while excluding many pages that should not be there. Yoast SEO handles redirects and pagination automatically, so you don't have to worry about those aspects. Yoast Sitemap has a page size limit of 1,000 connected URLs, meaning you can add thousands of pages to the sitemaps.
XML-sitemaps instantly create a sitemap that helps search engines and other crawlers find every page on your website. It supports many numbers of URLs and can handle many sitemaps with both conditional tags and multiple robot tags. It also does not require registration or signup; you can start creating your sitemaps immediately. Enter your website URL and click "START" to proceed. With this tool, you can build up to 500 pages, including an option to automatically create an HTML sitemap. With this tool, Sitemap files can be downloaded or sent via email. A plain text version of the XML sitemap is also available for convenient copying and pasting into your website's .htaccess file. This tool is free up to 500 URLs but for Unlimited Sitemap Generator the price is $49.99.
Sitemap Writer Pro is an easy-to-use program, fast and efficient. It offers seven types of sitemaps, Standard Sitemap, Google Image, Google News, Google Video, Google Images, and Google Code Search, to properly index your website, generate an XML sitemap, and upload it to all search engines supporting XML sitemaps. With it, you can create a site map for Google, Yahoo, Bing, and other search engines that will index your website faster by providing them with accurate and fully detailed information about your pages, articles, and products. The price of this tool $24.95.
Slickplan lets you create and manage sitemaps that are easy to edit and update whenever you need. It offers several features that help you generate the best Sitemap possible. You can start with an existing website by importing its URL, sitemap index file, or Google XML file. This will create a perfect map of your current pages and their hierarchy. You can also build a new one from scratch using drag and drop or even import it again for editing. It offers batch editing for large sitemaps requiring numerous edits and allows users to easily import a website from a previously exported XML file into the application. This tool has a 14-day free trial with a basic plan up to $ 10.79.
Screaming Frog is a powerful sitemap generator for websites, large or small. It integrates with Google, Bing, and all other major search engines to give you the most information about your website's performance. Screaming Frog is a website crawler that allows you to scrape the web pages on your site and create an XML sitemap. It follows the progression of Crawl the Website > Click Sitemaps > XML Sitemap > Select Pages to Include. After crawling a website and creating an XML sitemap, you can use the tool to validate URL status codes, find duplicate content and broken links, track keywords and generate reports. This tool is free up to 500 URLs but if your website is big then you can go for an unlimited plan which is €149 annually.
Wrapping Up
As per SEO consultant company, sitemaps are essential for your website navigation and SEO efforts. A sitemap helps Google understand the structure of your site and can help in the crawl efficiency, reduction of crawl errors, and increase page load speeds. So, it is highly recommended to have a proper sitemap to guide users and search engine crawlers.
Also read: How to Optimize Page Load Time