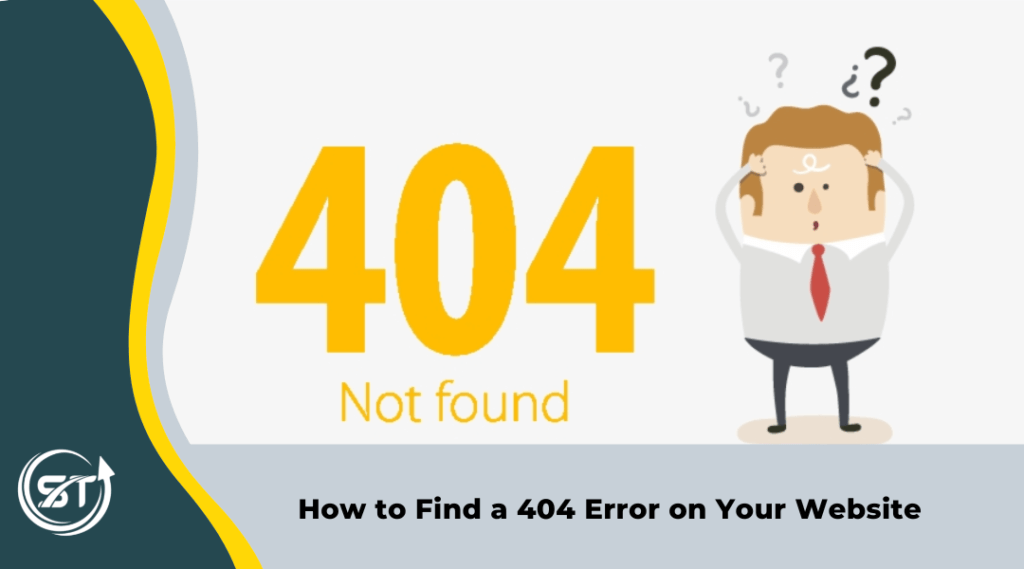 Digital marketing is rapidly becoming the most relevant avenue for boosting sales and customer loyalty, including websites that have an equal impact on customer perception and lead generation. Websites are the first point of contact, and creating a positive experience can help grow your business.
We often think of website issues as a problem that can cause frustration. However, issues such as slow loading times or broken links can drive users away from your site before they even have a chance to engage with your brand. The digital marketing consultant often discusses steps to solve those issues, such as learning your website's strengths and weaknesses. By looking at site analytics, you can understand how much traffic comes from link building, how many customers come from social media, and what aspects of your web pages are causing your users to bounce.
So, the question is, what is a 404 Page?
A 404 page is a web page that is returned if the browser cannot locate the requested information on the server. It is also known as a "page not found," which is the web page that shows up when a website cannot be found. The content of a 404 page can vary from site to site and can either be informative or entertaining. Usually, this happens when the visitor types in the wrong URL or clicks on a link for a page that no longer exists. In technical terms, it is an HTTP status code, meaning that when visitors navigate to a non-existent URL, they get this status message.
404 error and how it affects SEO
404 errors can harm SEO for your website as these errors are a type of internal or external website error. It means that the page that you requested was not found. As per SEO service experts, a 404 error typically means two things: the page no longer exists or cannot be found. It can occur for many reasons. If there are a large number of inaccessible pages, then the risk increases that important content can no longer be reached through the internal link structure. Both search engines and visitors will find it harder to navigate your website. Search engines will penalize you for having too many inaccessible pages, and visitors may struggle to find the information they need using your internal link structure.
When a user lands directly on an error page, there may be some confusion as it may often create a poor experience and increases bounce rates. As a result, you have to deal with a negative online user experience and the fact that users will have fewer reasons to return to your website.
404 errors are hard to avoid because external factors usually cause them. If Google can't find your page, it will surely not rank you highly for that search. In most cases, there is yet to be an immediate solution. You should check your indexing and make sure the URL is pointing where it should. And double check any links from other sites that might be causing 404 errors. Sometimes, these can be changed back to working URLs to fix the problem – but only if they're still live. It also negatively affects organic rankings, leading to less traffic, fewer sales, and ultimately a lower conversion rate.
Why are 404s Bad for Your Website?
404 pages are a major problem for many websites. 404 errors indicate a website visitor has clicked on an old link, or a link that no longer exists. 404s are not suitable for your website or business. And worst of all, users may think that the site has been hacked or that your website isn't trustworthy.
From a user point of view, this can result in a terrible user experience as they often receive error messages whenever they try to access your pages. Also, if your website receives too many 404 errors, Google may downgrade its ranking.
Visitors who land on broken links on your blogs are less likely to return to your pages. A broken link can be very frustrating for a user, especially if the user has been waiting hours for an article to load. Search engine bots (such as Google and Bing) monitor your website's pages for 404 errors. They take these broken links seriously and want to save time. If they find too many broken links- especially if they lead the bot to a dead end it can leave a bad taste in the search engine's mouth and negatively impact your website's organic traffic.
How do they occur?
The most common reasons for 404 pages are: The user's internet search terms and the website's content don't match, a sinister link between your domain, like a sitemap or an image, and your website. Some of the errors also include missing or broken links, a mistake in the address, a typo in a link, or a request denied by a search engine. A bad link is not referring to some 404; instead, it might be one of the other types of redirects that exist on the web, like 301 (permanent) and 302 (temporary).
Finding 404s
It's not often we remember to check our 404s, but they can reveal a lot about an SEO strategy. It is recommended to anyone who manages a website to take a look at their 404s periodically, especially if they're seeing lots of traffic coming from search engines.
Use a website error tool to search your website for 404 errors. You can find 404 errors by searching your website using various tools. It's good practice to fix any of these errors as soon as you find them, as they can hurt SEO and lead to lost visitors.
Here is how we can find 404 links
For WordPress Plugins
For Non-WP sites
Google Search Console:
Google Search Console allows you to search for 404 pages on your site by logging into your account and going to page > page indexing. After pressing "Not Found", a list of all the URLs that result in a 404 error will appear.
WordPress Plugin:
To deal with the 404 links or resources, we may need to scan pages one by one, find the exact location for those links, and ensure they are either removed or replaced safely.
Why do you want to replace them instead of redirection because it's better to remove or replace a link than use the confusing and trouble-creating links that get redirected. The more redirects, the more load on the server. It's better to remove those links instead of redirecting them.
Let's check how to use the Broken Link Checker tool to find and remove broken 404 links; this plugin is one of the most used WP plugins.
Step 1
Go to your WordPress admin dashboard, and once logged in, go to the plugins section in the sidebar and search for the broken link checker. Click on install and activate the plugin to complete the installation process.

Step 2
Go to the Settings section in the WordPress admin sidebar and click on the link checker. You will see the plugin has already started scanning your website; without worrying and waiting for the results. You may add your email in the notification option and the email id on which you want to be notified. By default, it takes the email ID mentioned in your WordPress's general settings. You also have the option to choose where your want the plugin to Look for links in custom post types and sections of your website.
You also have the option to choose your link types which you can choose HTML or any other type of links.
Wrapping Up
Building and maintaining a website for your business is costly and time-consuming. It's easy to overlook a simple 404 error, which can cost you traffic, rankings, and revenue. To improve your site's user experience, you should check for 404 errors regularly, by doing so, you can identify them on time. In our next blog on Friday, we will cover how to fix a 404 Error on the website. To read more such interesting content visit our blog page.