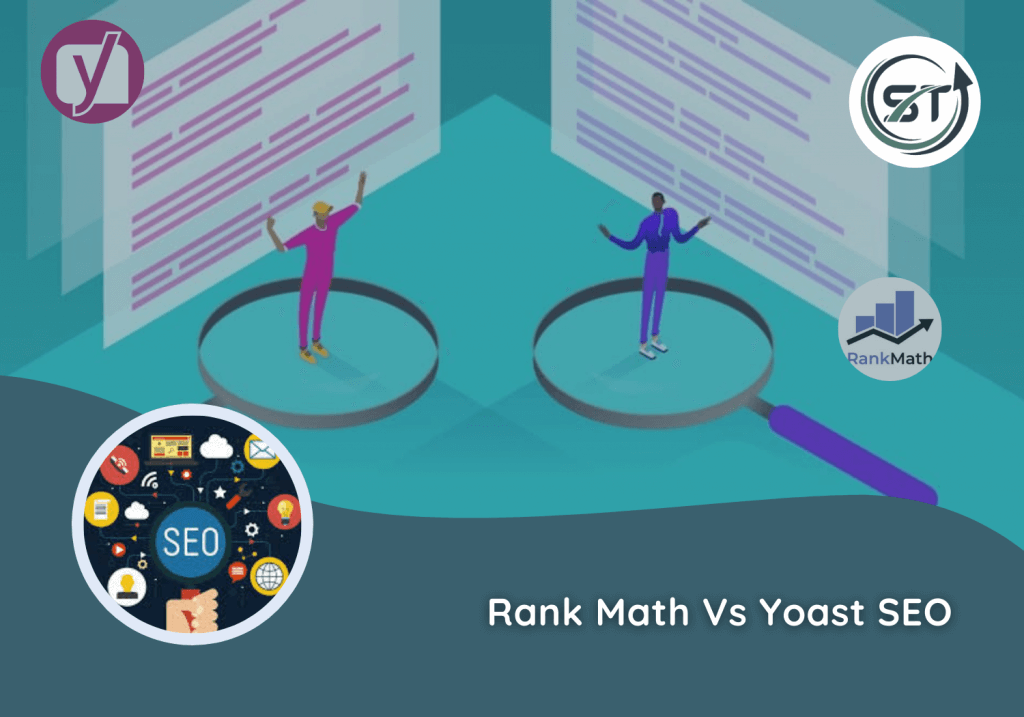 Marketing has opened a window of services to promote not only business but organizational value as well. Digital marketing services is one such window with a collection of digital services representing an organization, providing profit, and generating customers digitally. Search Engine Optimization Services is one of the important digital marketing services that create value and outreach for the organization. WordPress is one of the most popular website creating platform that utilizes SEO features with the help of plugins to optimize, customize, and enhance the website experience. There are two important plugins that help SEO to improve its overall performance and yield a distinguishing experience.
Yoast SEO plugin was predominantly used for WordPress and is still one of the popular plugins choices among the users. Rank math plugin has recently gained popularity as one of the best plugins to be integrated with WordPress. Both plugins are extremely popular, and it's really interesting to know what both of them offer. Following are some of the comparisons between Yoast SEO and Rank Math:
User Interface: Rank math creators have designed two modes for user interface, i.e., 'Easy' and 'Advanced'. Easy user interface doesn't need any changes in settings, whereas Advance completely controls the websites and is mostly used by professionals. Compared to Rank math, Yoast does not have any specific mode to choose from in the user interface, and it's common for all.
Keywords: The feature of keyword in Rank math allows a maximum of five Keywords for optimization in its basic version, and options can be increased by adding filters. On the other hand, Yoast allows adding one keyword at a time in the free version, and the premium version allows five keywords. Both work the same way in Meta tags and provide a preview of snippets of Meta tags for desktop and mobile.
Content Optimization: This feature in Yoast helps optimize content by providing a readability analysis that helps to write better content. Yoast has three design parameters, i.e., green, orange, and red colors, respectively, which give guidance for the writer to correct the content as per the color indicated. Rank math also has a content optimization feature that provides the content score. It also emphasizes on having a keyword in the content in the first paragraph instead of having it in the first sentence.
For a free consultation contact us today
Other features: Both Rank math and Yoast SEO offers tools that help in optimization, some of them are:
Google Search Console integration
Automatic canonical URLs
XML sitemaps
Social media optimization
SEO breadcrumbs
Post preview
Site verification
Schema markup
Rank math advanced features: Some of the features provided by Rankmath are exceptionally advanced, which are not provided by any other SEO plugins. These features include:
Advanced Custom Fileds & AMP support
404 error monitor
Redirect (301,302,307, 410, etc.)
Role manager
Modular Framework
Add missing Alt attributes
SEO Analysis tool
Local SEO
SEO warnings
Client management dashboard
Summing Up:
As per digital marketing services company, SEO plugins are always helpful in determining the implementation and usage of plugins at the right place. Plugins like Rank math and Yoast SEO have some common benefits like keyword, a content feature that provides solid backing in optimization. Both are unique, Yoast has a decade of experience and is still improving, similarly, Rank math is also working on continual improvement. Although Rank math is advanced and new, still both Yoast and Rank math have a dedicated user group, and users are more inclined to them because of their user-friendly features.
Also read: How Google Ads and SEO Help Each Other