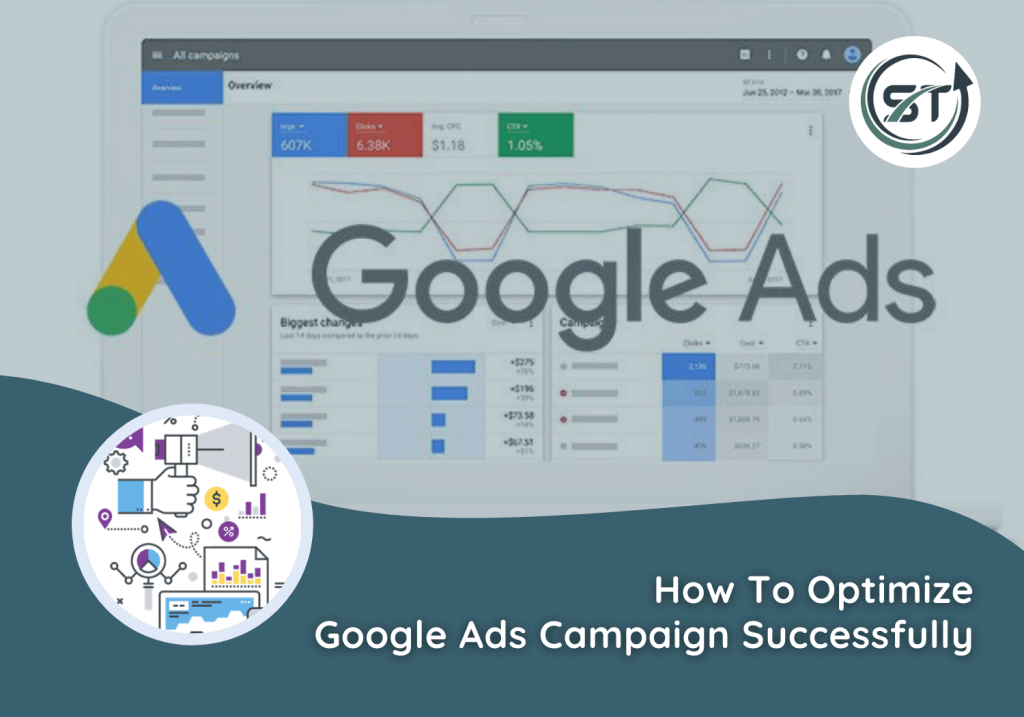 Google Ads is an online advertising program, which helps to create online ads to target the customers, as required. In simple words, it's an advertisement platform where the advertisers display ads related to their services and products through a bidding process in order to appear on the Google search result.
Google Ads has changed the face of the business since its launch in 2000. It has created an excellent opportunity for advertisers to reach out to customers by optimizing the Google Ads campaigns. 
There are six major steps to optimize the Google Ads:
Target customers: For every business to be successful, audience or customers are very significant. When making an ad campaign, the advertising company focuses on two key areas, the first one is to retain regular customers, and the second is to attract new customers. Customers who visit a particular 'website or ad' more frequently, are considered to be aware of the services or products linked to the 'website or add' of the advertising company, and holds a possibility to become their customer. CTC (click-through conversion) is an advertising method used to determine the potential customers' conversion rate, eventually leading to sales.
Keywords: In an ad campaign, keyword selection is essential, and as an advertiser, one has to determine some keywords which customers would likely search. Generalized keywords are incredibly competitive, have a high search volume, and drive every marketer to go for them. To run an effective ad campaign through keywords, advertisers must focus on using negative keywords, specific brand keywords, and a combination of short and long-tail keywords. For ex. if the campaign is for shoes, then the keywords can be "cheap Puma shoes", "affordable Puma shoes", "low-cost Puma shoes," or "low priced Puma shoes", the example here outlined the use of customer requirement with a preferred brand, thus making 'cheap or low priced shoes – which is a customer requirement', prefixed with a brand which in the current case is Puma. With this strategy, advertisers can capture the searchers looking for the desired requirement, eventually increasing the traffic and the sales.  
Locations: Finding customers based on location is more specific and manageable than choosing options like default settings. There are different ways we can target areas in an ad campaign based on any location-specific keyword such as "exotic flower shops in Dubai area". Another option is to set the Geotarget as per the radius for the Ad segment. By applying both the settings i.e., location-specific keywords and Geotarget, advertisers can target the customers in need, thereby generating sales.
Extension: Connecting an extension to an ad is an effective way to provide additional information to the customer to facilitate them in making a service or product-related decision. There are different types of extensions: 'call – to display phone numbers', 'location – to display address', 'site links – to display additional landing pages', 'callouts – to display offers', and 'reviews – related to products and services.  
Urchin Tracking Module (UTM) Tracking: Tracking a campaign and its performance is essential to ascertain its success. UTM focuses on three requisites: source of traffic, channel (like cost -per -click), and campaign. Advertisers can also track any of their campaigns using Google Analytics by auto-tagging settings for more detailed google ads data.
Use of Exclusion: Exclusion acts as a filter to target a specific customer group for the respective advertisement. For ex. if the target customers fall in the middle-income group, the exclusion will filter out all the customers below the middle-income group. Exclusion also helps to filter out the non – performing ads and unfit brands in a particular ad campaign, thus streamlining the focus of the requirement and the target group.
Conclusion
Optimizing Google Ad is extremely important to ensure its outreach to the right customers. The six steps discussed earlier are comprehensive and favored by the advertisers and are recognized as the torchbearer for a good ad campaign.