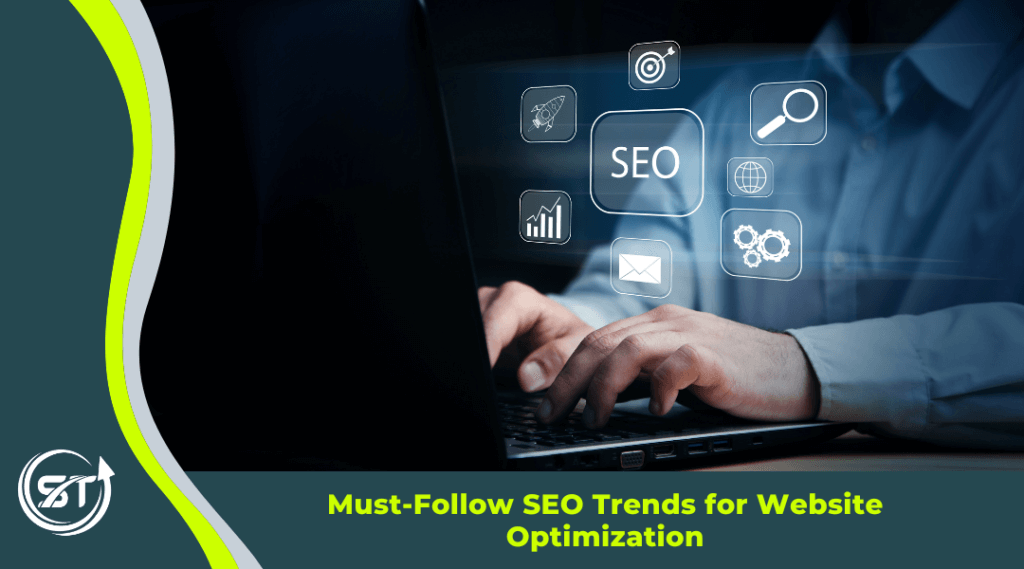 As website owners, we all want our websites to be visible and easily discoverable by our target audience. However, in the ever-changing world of search engine optimization (SEO), keeping up with the latest trends and approaches can be difficult. SEO trends must be followed to optimize your website and stay ahead of the competition. As website SEO optimizers, we understand how important it is to stay current with the latest SEO methods to ensure that our website ranks well on search engine results pages (SERPs). In this blog post, we will explore the latest SEO trends and how you can optimize your website based on them. So, get ready to take your website to the next level by following these SEO trends! 
Check out the expert insights and tips in our easy-to-read infographic. Discover how to improve your website's visibility and rank higher in search engine results. Don't miss out on this valuable resource!

Easily share our informative infographic on your website! Just copy the code below and paste it onto your page for your readers to enjoy. 


1. Use keywords strategically 
While keyword stuffing is a thing of the past, using keywords strategically is still important for SEO. This involves naturally adding relevant keywords (or synonyms) to the content you generate. Avoid using too many keywords, as this can harm your SEO efforts. Instead, focus on producing content that is both useful and engaging for the audience while still using relevant keywords. 
2. Focus on quality content 
One of the best ways to improve your website's credibility and authority is by creating high-quality, informative content. This means writing articles, blog posts, and other types of content that are well-researched and provide value to your audience. By doing so, you can establish yourself as an expert in your field and gain your readers' trust. 
3. Link Building
Link building is still a crucial part of SEO, but it is vital to prioritize quality over quantity. Rather than attempting to obtain as many links as possible, focus on getting high-quality links from trustworthy sites. It means reaching out to influencers and other industry leaders in your niche and creating valuable content that other sites will want to link to.
Read about: Link Building Strategies 
4. Focus on User Experience
When ranking websites, search engines are increasingly emphasizing the user experience. Therefore, you must ensure that your website is simple to navigate, loads quickly, and provides valuable content to your visitors.
5. Optimize for Voice Search
Voice search is becoming increasingly popular, with devices like the Amazon Echo and Google Home becoming common household items. Voice search queries are usually longer and more conversational than text-based searches. You must optimize your website for voice search to rank for these types of inquiries.
To optimize for voice search, focus on long-tail keywords that mimic natural language, use structured data, and answer common questions similar to your industry or niche.
6. Use Structured Data
Structured data is a type of code that helps search engines understand the content of your website. By using structured data, you can improve your website's visibility in search results and increase your chances of getting featured snippets.
7. Mobile Optimization
Mobile optimization has been a significant SEO trend for a few years now, and it's not going away anytime soon. With nearly all internet users accessing websites through mobile devices, your website must be mobile-friendly. Google even uses mobile-first indexing, which means it primarily uses it to rank pages in search results.
To optimize your website for mobile devices, ensure that your website is responsive, has fast loading times, and offers an excellent user experience on smaller screens with the help of our SEO service experts.
8. Video Content
Video content is becoming increasingly popular, with more and more people preferring to consume information through video rather than text. Create high-quality videos that are search engine optimized to optimize your website for video content. Ensure your video titles and descriptions include relevant keywords to help your videos rank higher in search results.
9. Local SEO
Local optimization is critical for businesses that rely on local customers. Google uses local SEO signals like Google My Business, local keywords, and local backlinks to determine which business websites appear in the local pack (the list of businesses that are shown under the map in search results).
To optimize for local SEO, claim your Google My Business listing, use local keywords in your content, and get local backlinks from other businesses in your area.
Wrapping up – 
By complying with these SEO trends, you can improve your website's visibility in search results and attract more website traffic. It's important to remember that SEO is an ongoing process, and you must keep up with the current trends to stay ahead of the competition.