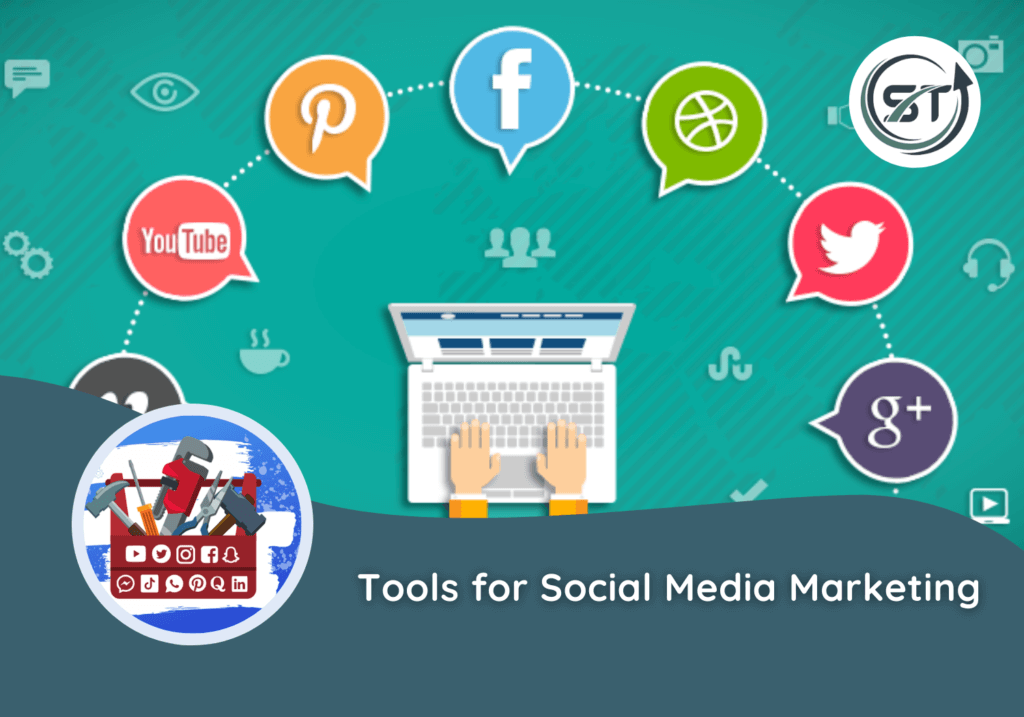 Do you use any tools for social media marketing?  If not, you should surely try some.
The beauty of social media is that it makes it easy for people to connect virtually and share their thoughts and ideas with the world. It is not simply posting status updates but managing the community of people following your business. When you post on Facebook, you have to be sure that the photo is clear and that your text makes sense. When you tweet, users want to know that they can get an honest answer when they send you a direct message. As per facebook ads management service providers, the tools help you engage with audiences and manage multiple channels, create better content, and understand competitors, social metrics help in creating a better strategy, how a social media campaign is performing, and many more.  Some of the popular social media marketing tools that will help your organization are as follows:
1.           Canva:
Canva is an easy-to-use graphic design software application that allows anyone to create gorgeous graphics, from social media posts such as Twitter, Facebook cover photos to advertisements for your business's website. With thousands of free and paid graphic templates as well as hundreds of fonts, you'll be able to find the perfect artwork for whatever project you're taking on. Simply add text, apply a color scheme, and you'll be able to create stunning social media posts or advertisements within minutes. Isn't this interesting?
Adobe Photoshop software is the industry standard digital imaging application, complete with sophisticated tools and intuitive interfaces. Professional digital photographers edit their captured images, graphic designers produce artwork, and website developers customize their websites. It's also the standard software of choice for video editors and filmmakers. It has a vast range of features and tools, including support for color-coding layers of image content, plus functions to make photos look like paintings.
After Effects is the industry-standard motion graphics and visual effects software everyone uses, from movie studios and producers to game developers, video editors, and graphic designers. You can create cinematic movie titles, introductions, and transitions with after effects. Remove an object from a clip, start a fire or make it rain, animate a logo or character, even navigate and design in a 3D space.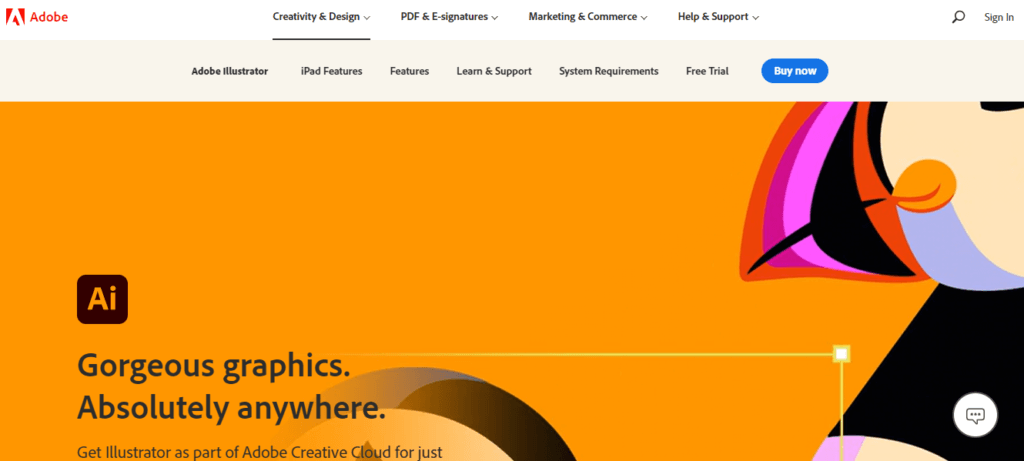 Adobe Illustrator lets you create simple graphics and designs with incredible detail. Redesigned drawing tools and a natural UI put precision drawing right at your fingertips. And with additional creative features, you can make the most of your creativity with every stroke. Illustrator makes it easy to doodle, sketch, paint, edit images and turn your ideas into perfect artwork made how you like it. You can even share your creations right on social media. Illustrator will automatically transform your strokes into curves, making it easy to create logos, illustrations, graphics, and more when you need them most.
5.           Buffer:
Buffer makes sharing great content on social media easier. It is an application that works across all major platforms, such as Facebook, Twitter, LinkedIn, Google+, Instagram, and Pinterest. It provides you with simple yet powerful scheduling tools. It allows to set up multiple schedules, reply with a single click and share instantly from anywhere on any device. It manages multiple accounts, adds RSS feeds, publishes images, adds links to your posts, edits or creates new posts, keeps track of performance in real time, and much more. Buffer has divided its product into three categories. Publish, Reply and Analyze. And what's better than getting to do all of these on a single platform?
SocialPilot is an all-in-one social media management tool to help you to easily schedule posts in bulk, schedule or publish content on multiple social channels like Twitter, Facebook, LinkedIn, and Instagram. One of the strengths of SocialPilot is the opportunity to publish information worldwide instantly. It helps businesses connect with their audience on different social media platforms by informing, directing, advising, and getting feedback.
7.           Zoho: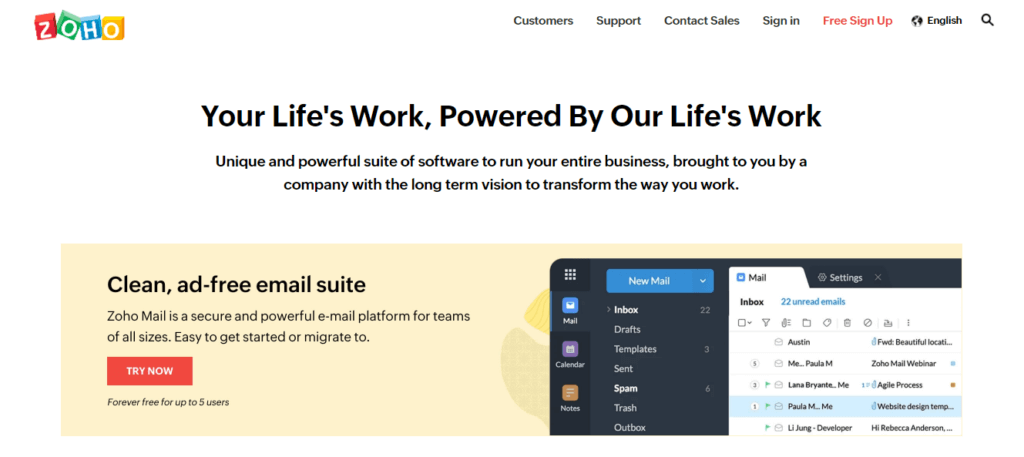 Zoho gives you the tools you need to run your business and more, all in one place. Zoho keeps you organized with email and project management, inspires you with fresh ideas via apps for document creation and internet calling, and helps run a more successful business with software for accounting, invoicing, and sales. Whether it's small teams, entrepreneurs, or growing businesses, Zoho keeps your information safe, secure, and easily accessible from anywhere on any device.
Buzzsumo allows you to discover the most shared content on any topic and find the best influencers in your niche. This tool helps share metrics with viewers to generate ideas for your next blog or social media post.
Hashtagify is an all-in-one dashboard for your hashtags. The dashboard of Hashtagify will help you evaluate your success with hashtag marketing quickly. It enables you to create, optimize and interact with your target audience by managing, tracking, analyzing, engaging your hashtags, and getting the best hashtag suggestions.
The HubSpot Blog Ideas Generator is a flexible tool that can be used for many different types of topics. Enter relevant nouns (e.g., food, marketing, technology) to generate random blog ideas about your topic. In less than five minutes you can use this tool to generate up to 250 unique blog idea suggestions for your next blog post.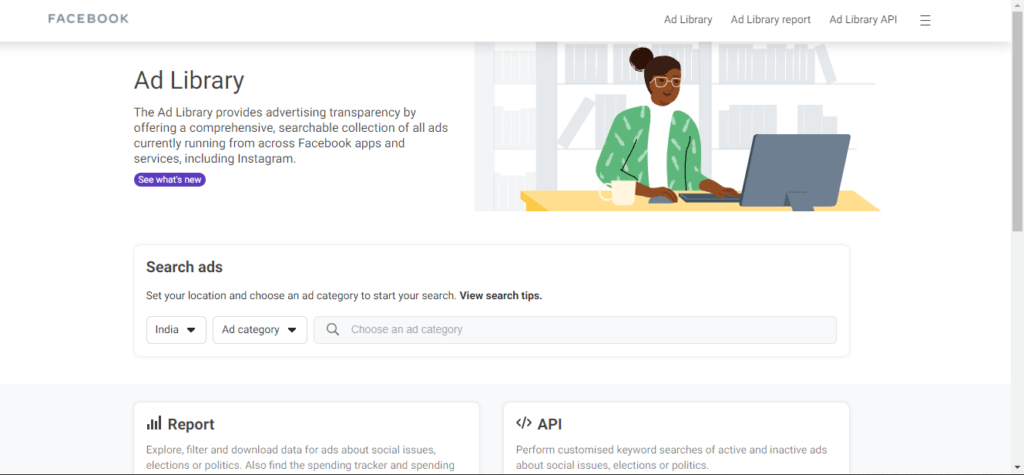 The Facebook Ad Library is a searchable collection of all ads currently running across Facebook apps and services, including Instagram. Advertisers can use the Ad Library to find information about ads that have run on their services, those of their competitors, or ads they've reported as abusive. This is an excellent tool for staying informed and is required by law.
Wrapping up:
As per social media marketing management experts, marketing takes time. The right social media strategy involves a focused set of tools that can help you grow your business. Although social media marketing is a relatively good marketing practice handled differently for every business, a few tools are standard across platforms, including Twitter, Facebook, Google+, Instagram, YouTube, and many more. Social media marketing experts also pointed out that these tools help increase brand awareness and reach and drive traffic and sales through social media sites.
Also read: Best SEO Extensions for Google Chrome