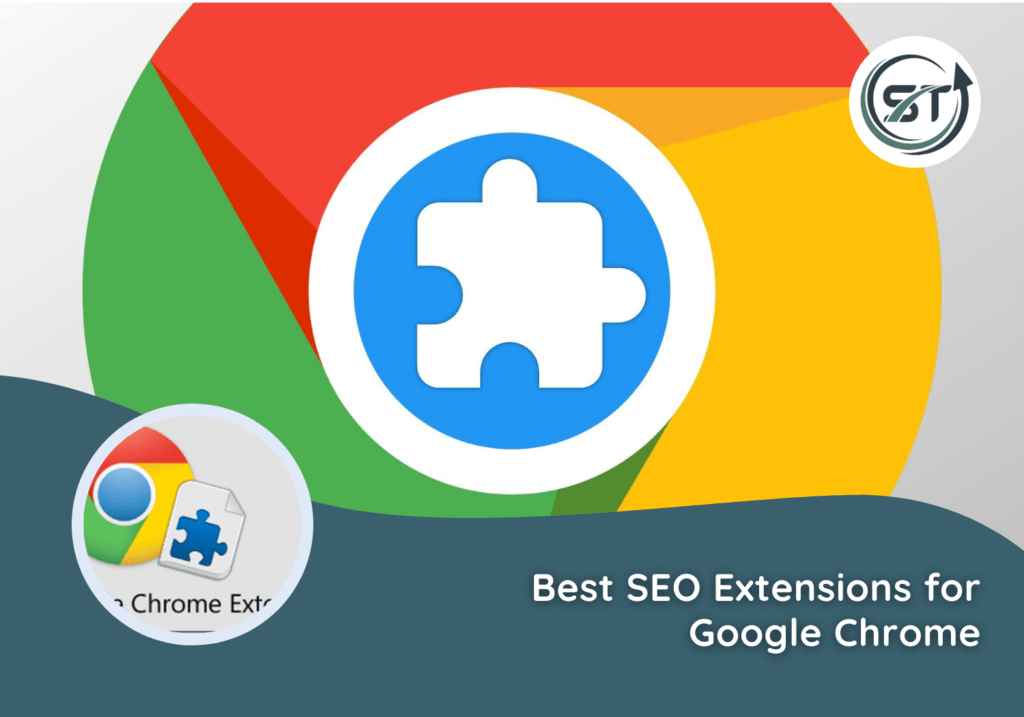 Digital marketing is probably something people have considered but haven't explored. The world of online marketing is completely changing. According to digital marketing consulting services, in today's world, digital marketing gives any business a direct line of communication with customers and prospects, improving visibility in search results, social media, and many more. Digital marketing has many aspects, and one of them is an extension and how it works for websites.
The Chrome extensions are pleasant to market yourself, the business, and even the website, but what if there are some helpful SEO-related extensions. SEO Extensions are browser extensions for Google Chrome, Mozilla Firefox, and Opera. It allows users to find search-engine-optimized content on any webpage that is viewed. The SEO Extensions provide a rich set of SEO-related data and reporting, including keyword research, on-page SEO, a ranking history checker, and more. As per web design and development services providers, every WordPress user can benefit from SEO extensions, beginner or continued users.
MozBar
MozBar is a Firefox and Chrome extension that allows users to check SEO metrics quickly, keyword difficulty scores, featured snippets, social engagement, and more. The tool includes five in-depth metrics (Page Authority, Domain Authority, Total Links, Followed Links, and MozRank). It allows users to export SERPs into a .csv file for further analysis using external data-analysis tools like Excel. It also includes the ability to view page titles, meta descriptions, the number of backlinks, and page rank, so users can quickly analyze any page.
Keywords Everywhere
Keywords everywhere is a Google Chrome and Firefox tool that brings the Google Keyword Planner's "Keyword Ideas" feature to Google search result pages. The extension scans each SERP to provide the results needed in seconds. It also shows three different information types for keywords in the Google AdWords search results page: monthly search volume, competition, and cost per click. This extension will make users' daily Google searches more fruitful by providing more reliable data within the search result page. By having it installed, every time users switch back and forth from the Google Keywords tool to open the browser tab; they save tons of valuable time.
GrowthBar
GrowthBar is a simple chrome extension that gives users instant access to critical SEO data points about any website. This helps with SEO research and gives users key insights into how to optimize their website content and social media marketing strategies to make it easier to stand out from the crowd and generate more traffic from searches. It also unlocks growth channels working for any site – that allow marketers to snatch up lower-competition keywords and use them while they're still affordable and accessible.
SimilarWeb
SimilarWeb is a popular extension that enables users to see a great deal of helpful information regarding any website at a glance. It's valuable for users in improving SEO and following the market trends across the internet. This extension is a great and convenient way to discover new SEO strategies. With a click of the icon on any web page, the user can see the domain authority, estimated traffic, top content types (blogs, images, videos), related domains, social shares (Facebook, Twitter), and competition for that particular website. It also allows users to see statistics and traffic patterns across the web. Users can check key metrics, Alexa ranking, top pages on any website, referrer links, location, and more.
Redirect Path
Redirect Path is an extension for Google Chrome that flags potential redirect errors in web pages. It flags 301, 302, 404, and 500 HTTP Status Codes, Meta and JavaScript redirect, catching potential issues immediately. It also shows other HTTP headers and server IP addresses. This means the user can spot and correct possible problems right away. It will also warn about potential typos issues in a straightforward user interface.
SEO Meta in 1 Click
SEO Meta in 1 Click displays meta description length, website title length, heading's structure and text, number of images, and their alt text, in addition to extensive page analysis results including page header's order of appearance, HTML errors, browser compatibility, and more. With this extension, users can see all the information needed to view the website's SEO status. Enter a domain name or web page URL and click search, and all meta tags and main SEO elements appear within seconds in one click. Users can sort the rows of results by any column as wished.
BuzzSumo
Buzzsumo's new extension helps the user keep track of shares and top-performing content on social media pages. Track shares on Facebook, Twitter, Pinterest, LinkedIn, and Google+. Users can use the information provided by Buzzsumo to help aid future SEO decisions, check the backlinks provided on pages, and incorporate the brand's most popular posts into the social media strategies.
Mangools
Mangools is a chrome extension that aims to provide SEO an easy way to check website data such as Moz & Majestic backlinks, generate a PDF report, and analyze Google search engine results page (SERP). It enables the user to receive in-depth SEO information about competitors, specifically on Google and Bing.
Google Trends
Google Trends is part of Google Webmaster Tools, a set of extension tools for building websites and integrating them with Google. Trends presents analytics, using graphs and charts, on the top searches in Google from several countries. Trends allow the SEO performance for millions of search queries on-site, helping to troubleshoot crawl issues and identify indexation opportunities. It also tracks the number of people searching for company keyword phrases in Google, trending across different locations, devices, and search engines.
PageSpeed Insights by Google
PageSpeed Insights is a webmaster tool by Google, which measures page speed via desktop and mobile sites. PageSpeed Insights analyzes web page performance and gives a score and suggestion to each page based on the performance. The "PageSpeed score" is a 1–100 score for the page that estimates how well the page will perform on a typical mobile device and desktop browser. This test checks various performance factors, including download times, resource size, and rendering time.
NoFollow
The NoFollow extension for Google Chrome helps users tell which links in a web page aren't worth time. By highlighting pages coded with nofollow tags, the NoFollow toolbar helps users find the best new links to add to in an SEO campaign. It's simple, accessible, and easy to use.
Wrapping Up
As per the SEO services expert, adding some of these extensions to the browser or doing a quick search on the web will save time and receive helpful information on building links and getting better results.
Also read: Email Marketing Optimization in 2022