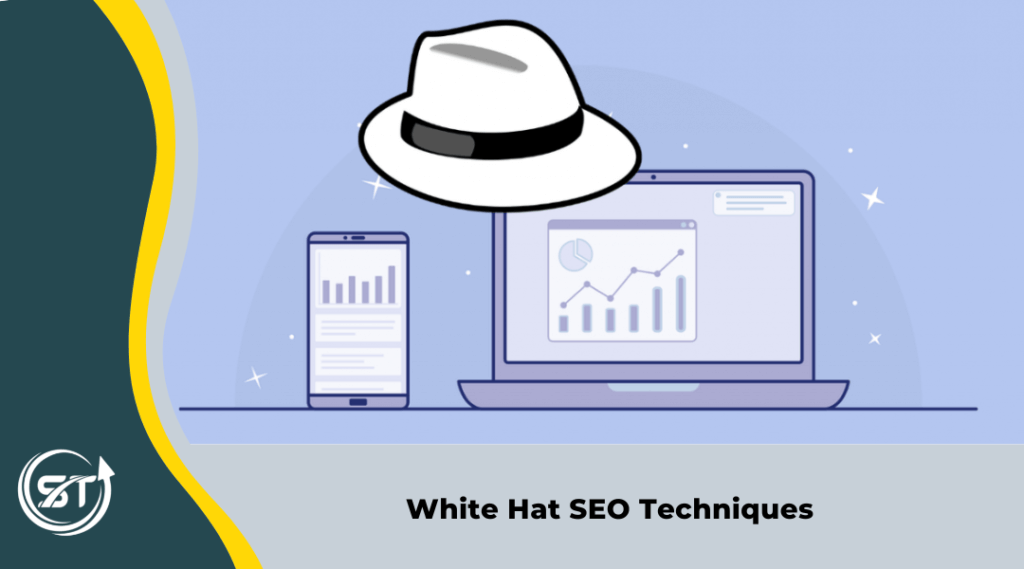 SEO is an ever-changing digital marketing model that brings new terms, methods, and packages. This means that SEO will keep evolving as long as changes are coming to digital marketing. With every change, SEO will be affected, website to social media will also be affected, and the same can be said for the changes happening in digital marketing.
As per digital marketing consulting companies, SEO services include optimizing content so it gets indexed by search engines, monitoring website performance, on-page optimization for every page on the website, link building activities by creating quality links. All these activities are part of white hat SEO, which helps promote the website and boost the search engine rankings.
What is White Hat SEO
White hat SEO is a term used to refer to SEO tactics in line with the terms and conditions of major search engines like Google. The objective of SEO is to get a website to appear higher within a search engine's results, which determine where to rank websites based on many factors. White hat SEO is done ethically to provide good value while remaining within guidelines established by search engines.
Importance of White Hat SEO
White hat SEO is vital because it establishes a safe place to implement strategies like high-quality content, website speed, keyword-rich meta tags, website navigation, mobile-friendliness, and more that can affect traffic and conversions without risking your SEO efforts. Using the white hat strategy helps your website rank well on search engines. This ensures that you do not get penalized by Google and have the opportunity for websites and businesses to succeed.
Why would Google penalize us if we are taking into account the white hat factors? The answer is a Black hat SEO, just like two sides of a coin. The Black hat SEO is the opposite of white hat SEO and is all about trying to fool the search engine algorithm into thinking a website is valuable. This can include keyword stuffing, cloaking, low-quality content, duplication, invisible text, buying links, and more. Search engines dislike black hat techniques and will either penalize the website by causing a drop in rankings or remove it from the index altogether. It is the reason that White hat SEO is more preferable.
White Hat SEO Techniques
Quality Content
Content is not just keyword use and placement but also the quality of that content in the form of uniqueness, freshness, information, valuable, and originality, which works as the signal for search results. Search engines prioritize the content as it affects the website performance, such as ranking, traffic, and conversions, and also attracts visitors, potential clients, and business. It became essential to understand how content should be created, how to optimize it, and what content should be included to help improve the overall website performance.
User Intent
A user's intention is when they search on Google for any specific query they want to answer. The intent can be satisfied by creating useful, visually appealing content relevant to the topic. Google rewards websites that provide service users are looking for on time with a better rank in search results.
As a website owner, you can use strategies to satisfy users' intent, like understanding your audience and what they expect from your content by providing detailed information with proper keywords and headings and using videos or images to increase visitors' engagement.
User Experience (UX) a Priority
User Experience (UX) comes first for Google, as it attempts to improve the user experience (UX) across its search engine and other platforms, but if it's not found, then penalizes the websites which do not follow the rules. Marketers or website owners must ensure that their sites are optimized, easy to use, navigate fast, and device friendly.
It also helps site owners optimize their websites by resizing or reducing the image size and removing unnecessary plugins. Moreover, you can also switch to a faster web server for faster load times. If you want to know how your website is performing, then enter your website's home URL in the Page Speed Insite tool, which shows all the related information that helps in making the strategy to improve the speed of the page further.
Mobile-Friendly Website
Mobile phones have become essential and are the primary way people access the internet. People spend most of their time looking for something new or searching Google for a particular service which means that if your website is optimized for smartphones, you may retain potential leads or visitors.
While designing the website, the owner should consider whether the website is mobile-friendly, meaning that your website's design, content, call-to-action buttons, and functionality must all be optimized to be viewed on a smartphone for any screen type and browser size. The visitors need help navigating menus and links on their phones to stay on your website.
Local Business Listing (GMB)
When users search for local businesses, they want to see results relevant to their local area such as restaurants, shopping areas, home services, etc., close to their place. By registering and listing the business in Google my business, it becomes easy for owners to share information about their business, such as location, opening and closing hours, price, menu, offers, events, and many more. With GMB, the owner can optimize, advertise and manage its local presence on Google. Listing the business on GMB can help your business get found on Google Maps, connect with new customers more efficiently, improve sales, and make more money.
Keyword Research
Keywords are essential to any SEO strategy, but they must be selected carefully. The keywords should be analyzed while choosing a relevant set of keywords for your content. It is recommended to always conduct keyword research before implementing your strategy. It is a great way to find out what people are looking for on the internet for your products and services.
Quality Link Building
link-building is a delicate process, and it's not enough to just build links; you need to build them in a way that is helpful for the website. Link building makes a bridge between different sites, and getting them to mention each other as the right links can help a site climb right to the top of search results. It is a great way to boost your website's authority; the more link your website has, the higher its domain authority will be. With it, the well-reputed websites will link back to you, helping you get more traffic and ranking in search engines.
Use of Different Schema Markup
Schema markup describes the data on your webpage, so a search engine can better understand it, like a business card. This will let your webpage be found by search engines and help users find relevant information quickly when they search for something related to the topic on your page. There are various schemas, such as Organization, Schema Local Business, Breadcrumbs, Video Schema, FAQ schema, and many more.
Wrapping Up
According to search engine optimisation consultants, implementing SEO strategies is good, but as everything takes time to grow, it also needs time and proper planning. For better website performance, White hat SEO is a great way to increase search traffic and attract visitors to your business.
Also read: SEO Glossary