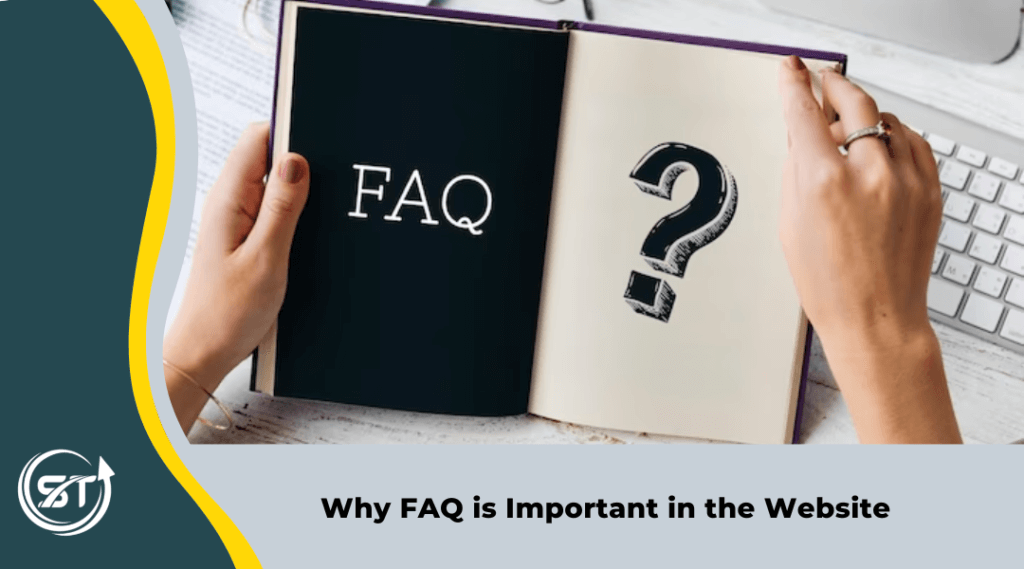 A website is the face of the company, where pages matter to potential customers. Potential customers seek information they need to make purchase decisions and are likely to find it on a FAQ page. As per website development services provider a customizable FAQ page that allows customers to quickly find important information about your product or service, helping you quickly answer common questions about your product or service.
What Are FAQs?
FAQs are a single page on your website with customizable resources that are easy to understand, straightforward, and offer all the answers customers are looking for. FAQs summarize information about your product or service in one place, making it easier for customers to get what they need from you. FAQs help engage customers by educating and retaining them by answering their questions. FAQs are mostly predicted questions people ask that aren't complicated to answer.
Reasons Your Website Needs an FAQ Page
Website Navigation
Design teams often overlook FAQ pages. These pages are incredibly valuable to both users and developers. A well-designed FAQ page acts as a map for navigation; it helps your visitors navigate your site and find what they need. An FAQ page is like a treasure map for lost users who want to find what they're looking for on your site. It helps point people in the right direction, to either a service page or product page, or homepage. It also acts as a hub, helping you organize your content and guiding visitors around your site .
Great for Organic Search
FAQ pages are great for organic search. Popular, frequently asked questions relevant to your company and products help customers find answers quickly and efficiently without leading into another topic. A FAQ page tends to have high traffic, so you get an opportunity to give back to prospective customers by answering their most common questions upfront, so they can find what they're looking for faster on Google.
Featured Snippets
Frequently Asked Questions are a great way to make sure your customers get the information they need, as they are the most clicked-on results in Google searches. They can be used as Featured Snippets by Google as they provide a resource for users to get answers to questions in one place. The word count in snippets is lower than typical answers in Q&A pages, which means longer staying time for the snippet on any device.
So it's essential to take advantage of Google's Featured Snippets, which usually contain a lot of content and can serve as an introduction to your business. Google likes them a lot.
Understanding Audience
A FAQ page is a great way to ensure your customers know where to find the answers to their most pressing questions. Helping people understand your product, services, or brand can make them feel more confident and better serve their needs. A frequently asked questions page helps you learn more about your customers. It lets you provide answers specific to your business so that you will be ready with a custom solution when they need it.
User Experience
A comprehensive FAQ section on your website will help answer questions and reduce customer friction. By compiling answers to common questions in one place, FAQ pages provide visitors a central hub for finding the solutions they need. Visitors appreciate the satisfaction of knowing they've found answers to their questions. An FAQ page can help answer questions that your typical websites don't cover, so you must make sure FAQ is up-to-date and address all queries.
Source of Content
FAQ pages contain frequent questions that your audience has and therefore make great content ideas. FAQ pages can be a great source of content ideas because it contains questions your audience asks. Also, FAQ pages provide insights into common problems and frustrations in customers' experience. If you're struggling with content ideas, an FAQ page could be just what you need as it is full of questions your audience asks. This page can help you avoid writing duplicate content by providing a ready-made list of FAQs to tackle. It is also great for finding topics for blog posts and ideas for videos or other types of content.
Address Customer Services Issues
An FAQ page is among the most important places to engage your customers. Updating your FAQ page is a great way to increase customer satisfaction. You should update your FAQ page when you have any changes to product or policy, even if it's a small one that doesn't warrant a press release or formal announcement. This helps ensure that customers can access up-to-date information about the product or policy.
Conversions
Providing your readers with answers to frequently asked questions is a great way to build trust, demonstrate authority, and increase conversions. People visit FAQ pages when they want answers to their most common questions, so this page can be extremely helpful in overcoming or preventing objections. Comprehensive answers will also demonstrate thought leadership, authority, and confidence within your industry, making your visitors more likely to buy from you.
Wrapping up
As per search engine optimization experts, your website's FAQ page is the most important destination for your customers. Most customers will prefer to self-serve, so it is important to design a FAQ page that can answer common questions and educate them on your product or service. Organize your FAQs to allow the visitor to quickly understand what the page is about and where to find an answer.